Barito Pacific: Geothermal business is stable, while petrochemical business is more dynamic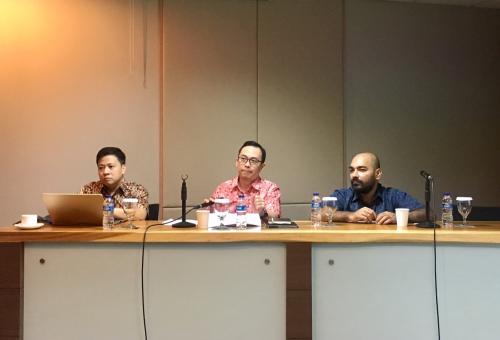 BRPT - PT. Barito Pacific Tbk
Rp 735
JAKARTA. PT Barito Pacific Tbk (BRPT) considers that the outlook for the geothermal power plant business is still stable, unlike the petrochemical business that is affected by the global and regional economies.
David Kosasih, Director of BRPT, said that the outlook made the company still confident in continuing the project. "From the geothermal side, it is a stable business. "From petrochemicals, there will be an influence of the dynamics of petrochemicals in the region and globally," Kosasih said on Friday (19/7) today.
Despite these challenges, Kosasih said his party was also optimistic about the project being carried out by its subsidiary. The plan of PT Chandra Asri Petrochemical Tbk (TPIA) for the expansion of its second factory complex would be continued. "Chandra Asri continues to carry out the project completion and expansion," explained Kosasih.
For information, TPIA's revenue until the end of the first quarter of this year fell by 20.58% to US$ 552.22 million. Even though in the same quarter last year, TPIA managed to generate revenues of US$ 695.28 million. With this total revenue, TPIA only obtained a net profit of US$ 17.53 million. (KR/AR)