Merdeka Copper Gold's production may be affected by an incident at its mining project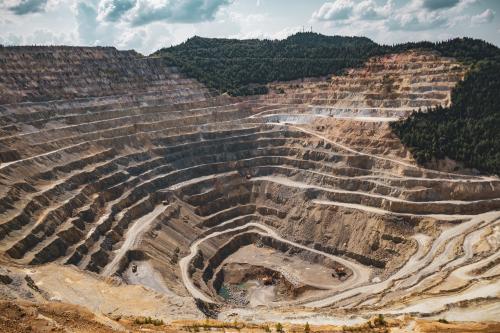 MDKA - PT. Merdeka Copper Gold Tbk
Rp 4.840
JAKARTA. PT Merdeka Copper Gold Tbk (MDKA) announced that its production and operational activities may be affected by an incident at one of its mining projects, the Tujuh Bukit project, in Banyuwangi, East Java.
Adi Adriansyah Sjoekri, Corporate Secretary of MDKA, said that his party found the heap leach pad surface on Saturday morning last week. As a result, some of the ore that was piled on the front of the heap leach pad sunk. The movement of the ore damaged the pipes and pumps in the mining area.
"The most important thing is that there were no fatalities or injuries to workers who were at the location when the incident took place and that there was no environmental damage," said Sjoekri through a disclosure published on the Indonesia Stock Exchange's website.
Sjoekri admitted that the incident would cause disruptions in the company's cash flow. However, he stated that MDKA has an insurance policy to cover the damage caused by the incident.
At present, MDKA is working with experts to analyze the incident and prevent similar incidents in the future. (KR/AR)