Industrial exports reach USD 131 billion in 2020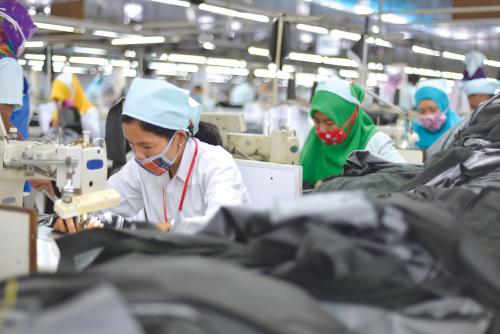 JAKARTA - The processing industry was able to record an export value of USD131.13 billion in January-December 2020, an increase of 2.95 percent over the same period the previous year. This positive performance made the manufacturing sector trade balance throughout 2020 a surplus of USD14.17 billion.
"We appreciate industry players in Indonesia who are still aggressively penetrating the export market amidst the pressure from the Covid-19 pandemic," said the Head of Data and Information Center for the Ministry of Industry, R. Janu Suryanto in Jakarta, Wednesday (27/10).
With a value of USD131.13 billion, the industrial sector contributed dominantly up to 80.30 percent of the total national export value which reached USD163.30 billion in 2020. Meanwhile, the export performance of the processing industry in December 2020 also increased compared to the previous month (m-to-m). The export value of the processing industry in December 2020 was recorded at USD12.92 billion, an increase of 6.79 percent compared to November 2020 (m-to-m) which reached USD12.09 billion.
Industrial sectors that recorded a surplus of over USD100 million in December 2020, included the food industry amounting to USD2.56 billion, followed by the apparel industry (USD587.26 million), basic metal industry (USD516.17 million), leather industry, leather and footwear (USD397.45 million), and the paper and paper goods industry (USD329.14 million). (LM)