BSDE marketing sales reaches IDR 4.5 trillion in second quarter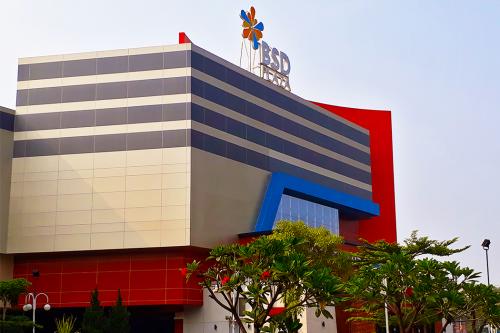 BSDE - PT. Bumi Serpong Damai Tbk
Rp 1.080
JAKARTA - PT Bumi Serpong Damai Tbk (BSDE) recorded marketing sales of IDR 4.5 trillion in the second quarter of this year. This achievement grew by 56% compared to the achievement in the same period last year of IDR2.9 trillion.
"This achievement is a positive signal for us, because we have managed to secure 65% of the annual marketing sales target set at idr7 trillion, at the beginning of this year." said Hermawan Wijaya, Director of BSDE in an official statement.
A total of IDR3 trillion of marketing sales in the second quarter came from the residential segment. Meanwhile, the contribution from the commercial segment, including commercial lots, strata title and shop houses, reached IDR1.2 trillion or 26%.
Hermawan added that BSD City Serpong was listed as the project with the highest contribution at 48%, followed by Nava Park (23%). And the second-tier contributors were Grand Wisata (8%), Zora (7%), Legenda Wisata (3%) and Kota Wisata (3%). Beyond BSD City, several products in Greater Jakarta that can attract buyers and are sold during this pandemic, including Anigre Taman Banjar Wijaya (Full Furnished Landed House), Grand Wisata (Cherry Ville, Water Terrace, La Monte, Garden Hous, Monte Torena) and Miami cluster in Kota Wisata. (LM)