HK Metals initiates a rights issue to pay debts and fund operational activities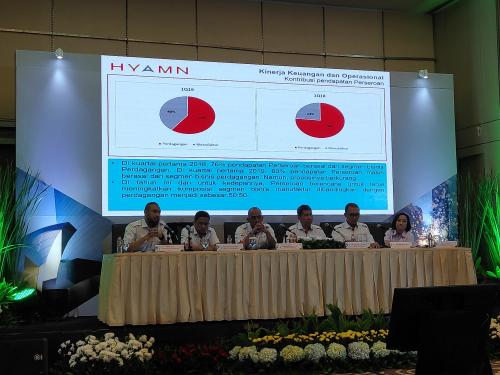 HKMU - PT. HK Metals Utama Tbk
Rp 51
JAKARTA. PT HK Metals Utama Tbk (HKMU) announces its plan to issue 5.15 billion new shares without giving preemptive rights, or a rights issue.
Jodi Pujiyono, Corporate Secretary of HK Metals Utama, claims that his company would still need to ask for approval from its shareholders during the Extraordinary General Shareholders Meeting on October 7, 2021. With the permission on hand, the management then targets to launch the corporate action by the beginning of 2022.
"Hopefully, the rights issue could be performed and concluded by the first quarter of 2022," Pujiyono states in the information disclosure in Indonesia Stock Exchange.
On the same occasion, Pujiyono mentions that the raised funds during the rights issue would be allocated to HKMU's retail business working capital. Additionally, it would also be channelled to pay back some of its loans.
As of July 2021, PT Hyamn Sukses Abadi takes up 46.87% of HKMU's shares, while the remaining portion is divided among the public investors. However, these percentages could be potentially diluted by 61.52% should any of them refuse to participate in the said corporate action. (KR/ZH)