PLTA Asahan III is set to complete by 2024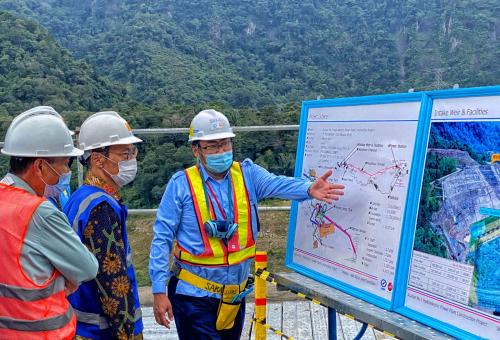 JAKARTA – PT Perusahaan Listrik negara (Persero) (PLN) projects the Hydropower Plant (PLTA) of Asahan III to commence its operation by 2024. The PLTA project, spending IDR 5 trillion of investment, is a collaboration project with the Japanese government to channel more electricity in North Sumatra.
Octavianus Padudung, General Manager of Development Chief Unit for Northern Sumatra of PLN, claimed that PLTA Asahan III would have a capacity of 174 megawatts (MW). "We are committed to wrapping the said project timely despite the COVID-19 pandemic around," he added in the press release quoted Friday (3/12).
Furthermore, PLN is said to initiate the work on the Asahan River and direct the stream to the river division channel so that the intake weir construction would soon follow. Lower on the downstream, the excavation project for underground powerhouse construction was completed in May 2021.
According to Padudung, the completion of the said powerhouse excavation is one of the critical stages of the entire project that has been successfully finished. Later, the rest of the power plant construction would be more efficient. "The operation of this power plant would reduce the principal costs of electric supply in North Sumatra," he believed. (LK/ZH)