Pertamina to build an RFCC unit Balikpapan, handling 90,000 barrels per day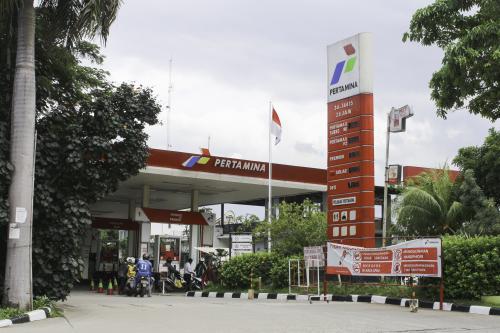 JAKARTA – PT Kilang Pertamina Internasional (KPI), a subsidiary of PT Pertamina (Persero), plans to build a Residual Fluid Catalytic Cracking (RFCC) unit in Balikpapan with a production capacity of 90,000 barrels per day. This RFCC unit is targeted to start operating in 2024.
Nicke Widyawati, President Director of Pertamina, believed that the RFCC unit in Balikpapan would boost the liquefied petroleum gas (LPG) and propylene supply as the production of both commodities increases in the Balikpapan refinery. "It will suppress the High-Octane Mogas Component (HOMC) import as the blending component for gasoline," she addressed in the press release today (14/1).
Currently, the RFCC function has been implemented in several Pertamina refineries, including KPI Refinery Unit IV in Cilacap with a capacity of 54,000 barrels per day and Refinery Unit VI in Balongan of 83,000 barrels per day. (LK/ZH)