GTSI secures LNG transportation contract from BP Berau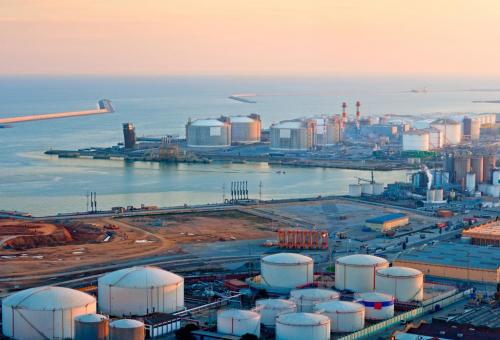 GTSI - PT. GTS Internasional Tbk
Rp 59
JAKARTA – PT Hikmah Sarana Bahari (HSB), a subsidiary of PT GTS Internasional Tbk (GTSI), a shipping service company, obtains a contract for LNG cargo shipping from BP Berau Ltd for the next year. The contract was signed by Dundun Widodo, Presiden Director of HSB and Corporate Secretary of GTSI, and Herbiana Wintawati, Asia Pacific Procurement Delivery Senior Manager of BP Berai Ltd, last week (7/1).
In the information disclosure quoted on Monday (7/1), Kemal Imam Santoso, President Director of GTSI, confirmed that HSB had completed the assessment conducted by BP Indonesia on PT Humolco LNG Indonesia as the shipping management company for Ekaputra-1 vessel. "The assessment was performed as a requirement for the contractor safety management system, set up by SKK Migas," he added.
Ekaputra-1 will transport LNG from the Tangguh LNG rigs managed by BP Berau Ltd and built in Tangguh Port, West Papua. The discharging port is planned to be built on several areas, including Arun Port, West Java Floating Storage Regasification Unit (FSRU), Lampung FSRU, and Jawa Satu FSRU.
"We are delighted about the LNG transportation contract from Tangguh to several terminals in western Indonesia," Santoso said. (LK/ZH)