KUI to become the controller of TNCA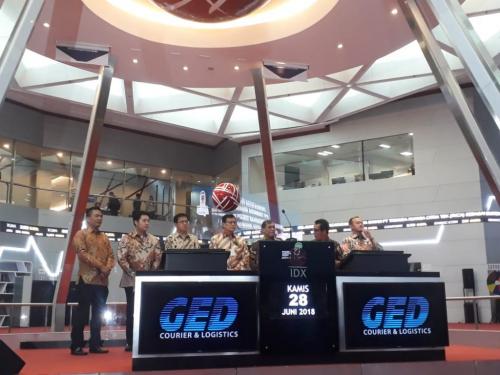 TNCA - PT. Trimuda Nuansa Citra Tbk
Rp 515
JAKARTA – PT Kolaborasi Usaha Indonesia (KUI) will become the new controlling shareholder of PT Trimuda Nuansa Citra Tbk (TNCA), gaining over 50% ownership in an upcoming rights issue of 800 million shares of IDR 100 each. This rights issue still needs to be further discussed in the Extraordinary General Shareholders Meeting tomorrow (19/1).
In the information disclosure quoted today (18/1), KUI will be incorporated into TNCA after signing the standby purchaser agreement on December 20, 2021, in which KUI agreed to deposit cash in the said corporate action. By far, other shareholders have not announced any plans of depositing non-cash assets as a capital investment.
The rights issue proceeds will be spent on acquiring shares of PT Asuransi Staco Mandiri (ASM) worth IDR 100.98 billion and funding TNCA's capital investment in ASM of IDR 126.80 billion.
KUI is known to save an authorised capital of IDR 284.4 billion and issued and paid-up capital of IDR 284.4 billion. Streetcorner Ecommerce Limited (SEL) claims 99.98% of the shares, followed by Ali Imron of 0.02%. For the record, SEL is 100% owned y Silvrr Technology Co Ltd.
As of December 2021, TNCA's shares amounted to 421.64 million, 5% of which belonged to PT Asuransi Intra Asia (AIA), followed by PT Akulaku Silvrr of 32%, Holyhead East Limited of 27%, and the public of 36%. (LK/ZH)