Turning the table around, PLN scored a net profit of IDR 12.39 trillion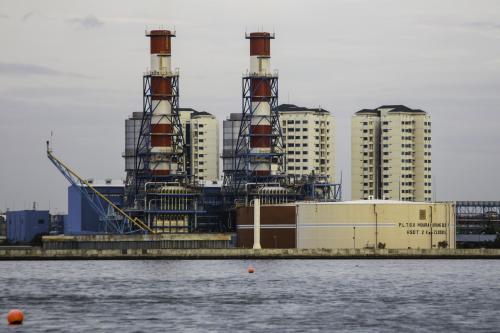 JAKARTA. PT Perusahaan Listrik Negara (Persero) or PLN, the only electricity supplier in Indonesia, recorded a net profit of IDR 12.39 trillion throughout January-September (9M) 2021.
The net profit earned in this period was supported by the revenue that reached IDR 212.82 trillion. The said gain in 9M 2021 was 3.97% year-on-year (yoy) higher than the revenue recorded in the same period last year.
For the record, PLN used to suffer from a loss of IDR 10.98 trillion in 9M 2020. Based on idnfinancials.com data, the massive loss that PLN faced during that period resulted from foreign exchange losses that multiplied by 4.3. Fortunately, in 9M 2021, PLN bounced back, scoring profit from the foreign exchange gain of IDR 308.36 billion.
Based on its consumer segment, PLN electricity sales to state-owned enterprises (BUMN) reportedly reached IDR 4.45 trillion. Then, it was followed by public consumers of IDR 19.71 trillion, institutions and ministries of IDR 8.62 trillion, and the military force and police of IDR 1.17 trillion.
According to the recently released financial report, PLN's total assets as of September 30, 2021, amounted to IDR 1,606 trillion, while its total equity reached IDR 650.18 trillion. (KR/ZH)