PPRO obtains a corporate guarantee for its IDR 800 billion loan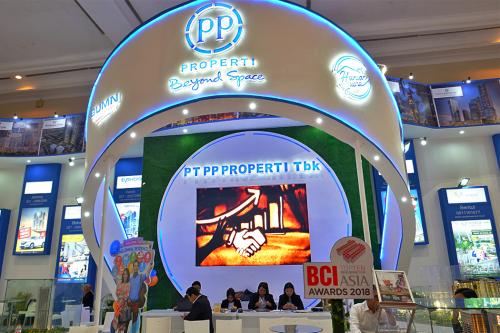 PPRO - PT. PP Properti Tbk
Rp 52
JAKARTA. PT PP Properti Tbk (PPRO) recently secured a corporate guarantee from its parent company, PT PP (Persero) Tbk (PTPP), for a sharia loan facility worth IDR 800 billion from PT Bank Syariah Indonesia Tbk (BRIS).
The said loan facility has a total period of 12 months, taking effect after the first withdrawal date. PPRO and BRIS set the profit-sharing ratio of this facility to 58.36% for PPRO and 41.46% for BRIS.
"The corporate guarantee given by PTPP to Bank BSI is intended as a warrant and to be responsible for PPRO's obligation over the recently gained loan facility," Deni Budiman, Corporate Secretary of BRS, said in the press release.
Next, the sharia loan secured by PPRO will be utilised to fund its operational expenditure. As previously mentioned by idnfinancials.com, PPRO will focus its business strategy to landed house development this year.
PPRO aims to score marketing sales growth of 20% this year to IDR 1.05 trillion. Some of the top projects handled by the company this year include Mandalika Tourism Area and Batang Industrial Zone.
Based on idnfinancials.com data, 64.96% of PPRO's shares are currently under the control of PTPP. Then, a small 0.06% belongs to Yayasan Kesejahteraan Karyawan Pembangunan Perumahan, while another 34.98% is shared among public investors. (KR/ZH)