KRAS to channel extra investments worth USD 308 million to Krakatau Posco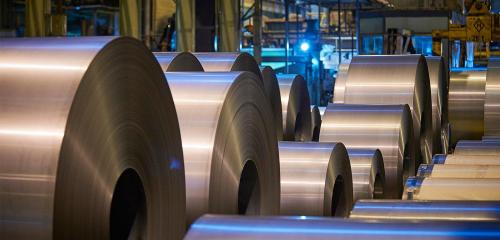 KRAS - PT. Krakatau Steel (Persero) Tbk
Rp 398
JAKARTA. PT Krakatau Steel (Persero) Tbk (KRAS) plans to increase its portion in PT Krakatau Posco, a joint venture established alongside the South-Korean-based steel manufacturer, Pohang Iron & Steel Company (Posco).
The investments made by KRAS in order to secure highest ownership percentage over Karakatau Posco amount to USD 308 million, equivalent to IDR 4.5 trillion. With this investment, the company will gain 422,800 new Series B shares in Krakatau Posco. Consequently, its portion will rise from 30% to 50%.
The capital investment in Krakatau Posco was made in the form of Hot Strip Mill #2 (HSM #2) facility of KRAS. It goes in accordance with the agreement made between the company and Posco during the roadmap of the steel production plant in Cilegon with a capacity of 10 million metric tons (MT).
Currently, HSM #2 facility is still submitted as a guarantee to Commerzbank-AKA in respect to the financing facility for HSM #2 project worth USD 246.98 million.
On March 30, 2022, KRAS has officially gained support from Commerzbank-AKA to proceed with this upcoming transaction of capital injection to Krakatau Posco. The next step is to ask for approval from its shareholders on May 19, 2022, as the transaction is worth 59% of the company's total equity reported in December 2021. (KR/ZH)