Manufacturing industry exports continue to rise and dominate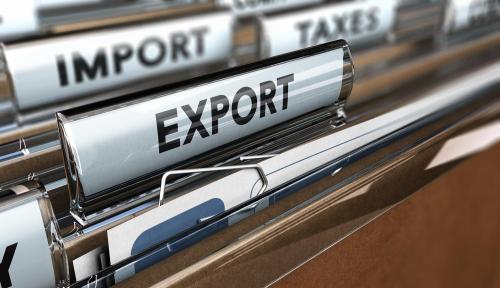 JAKARTA - The processing industry still makes a dominant contribution to the value of national exports, with an achievement of 74.46% during January-April 2022. During the first four months of 2022, the shipping performance of the manufacturing sector reached more than USD69.59 billion, an increase of 29.19% compared to the same period last year.
"This shows that the efforts and policies in national economic recovery carried out by the government are running well in the midst of facing various challenges from uncertain global economic conditions," said Industry Minister Agus Gumiwang Kartasasmita in Jakarta, Wednesday (18/5).
Referring to data from the Central Statistics Agency (BPS), Indonesia again recorded a trade balance surplus in April 2022, which amounted to USD7.56 billion. When compared to the previous month, the trade balance surplus in April rose 66.9%.
The trade balance surplus was obtained from the export value which was higher than the import value in that period. BPS noted that the export value in April 2022 was USD27.32 billion, while the import value reached USD19.76 billion.
"In April 2022, manufacturing industry exports reached USD19.08 billion, an increase of 27.92% compared to the same period last year. We will maintain this positive trend of increasing exports from the industrial sector as best we can, amidst the disruption of global supply chains due to the conflict in Ukraine-Russia. Our target is that export performance in 2022 can exceed 2021," said Agus.
The Minister of Industry said that in order to continue to spur the performance of national exports, the government was proactive in carrying out various promotional programs in the international arena as well as increasing bilateral and multilateral cooperation. This momentum will be utilized through activities at the G20 Indonesia Presidency.(LM)