Solidifying market in the Philippines, Kalbe Farma introduces a JV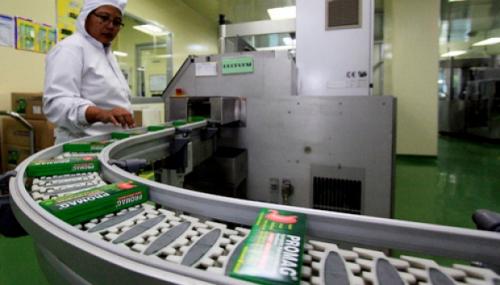 KLBF - PT. Kalbe Farma Tbk
Rp 1.590
JAKARTA. PT Kalbe Farma Tbk (KLBF) has formed a joint venture (JV) in the Philippines under the name of Kalbe Ecossential International Inc aimed to reinforce its non-prescription drug market.
This joint venture establishment was initiated by KLBF through Kalbe International Pte Ltd, one of the company's subsidiaries, alongside the Philippines-based distributor of consumer goods, Ecossential Food Corp (EFC). Kalbe International will be responsible for operational activities of Kalbe Ecossential, while EFC will handle the strategic oversight, networking, and the infrastructure of the business.
The total amount of investment was not clearly specified by Kalbe International and EFC. The clear thing is that in this joint venture, Kalbe International controls 60% of the shares, leaving the 40% to EFC.
Michael Bujung, Director of Kalbe International Pte Ltd, mentioned that the Philippines is one of the countries with the highest potential for developing Kalbe's products. "Kalbe International feels the need to strengthen its position in the Philippines' healthcare market, particularly non-prescription drugs," he explained.
Meanwhile, Vidjongtius, President Director of KLBF, claimed that his company is currently welcoming any opportunities to form as many partnerships as it needs with local companies and distributors in each country. He believed that this is the strategy to penetrate the local markets of countries listed as Kalbe's market objectives.
"Kalbe is a global Indonesian healthcare company that continues to innovate in order to offer top-quality healthcare products and services and expand its wings to the global market," Vidjongtius stated. (KR/ZH)