BNI officially takes over 63.92% of Bank Mayora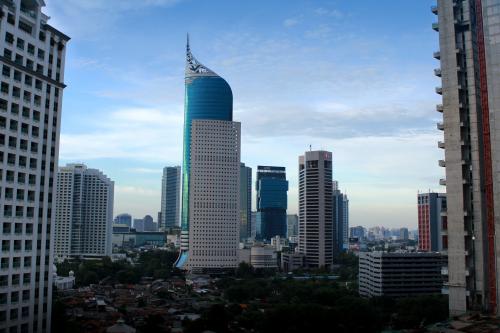 BBNI - PT. Bank Negara Indonesia (Persero) Tbk
Rp 8.575
JAKARTA – PT Bank Negara Indonesia (Persero) Tbk (BBNI) recently completed the acquisition of 63.92% of PT Bank Mayora, taking over portions of two previous shareholders, PT Mayora Inti Utama (MIU) and International Finance Corporation (IFC).
Mucharom, Corporate Secretary of BNI, confirmed that the company finalised the acquisition process, which took a form in a capital investment in return for newly issued shares and a purchase of IFC's portion, yesterday (18/5). "With this transaction, the company now claims 1,198,229,838 shares of the total 1,874,542,990 shares," he specified.
Prior to the transaction, Bank Mayora's capital consisted of 845,391,440 shares, 80% of which belonged to MIU, while IFC claimed another 20%. However, after this transaction, the total capital rises to 1,874,542,990 shares, of which MIU gets 36.08% and BBNI 63.92%.
"The company becomes the new controlling shareholder of Bank Mayora after this transaction, following the decision of the Financial Services Authority (OJK) after the fit and proper test result of BNI as the future controlling shareholder," Mucharom explained. (LK/ZH)