PTPP's subsidiary to take on SPAM Tanah Merah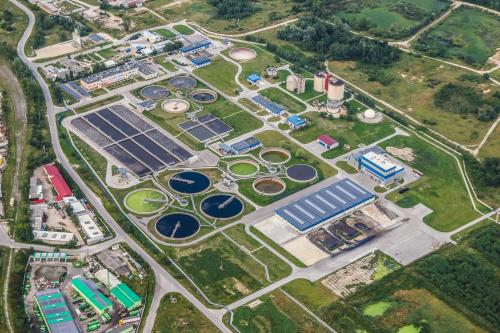 PTPP - PT. Pembangunan Perumahan (Persero) Tbk
Rp 900
JAKARTA - PT Infrastruktur and PT PP Tirta Tanah Merah, two subsidiaries affiliated with PT Pembangunan Perumahan (Persero) Tbk (PTPP), will handle the drinking water supply system (lit. sistem penyediaan air minum/SPAM) of Tanah Merah with a capacity of 200 litres per second in Bekasi, West Java.
Satya Priambodo, Operational Director of Pembangunan Perumahan, revealed that the first pole erection of the drinking water treatment facility of said project took place yesterday (22/6). "This project is expected to fully operate and be able to channel drinkable water to the masses in 2023," he explained in the press release quoted Friday (24/6).
According to Priambodo, said water treatment plant will utilise concrete as the material, which will be equipped with glass-fused steel with a capacity of 3,500 metres per cubic. The water treatment process will be monitored 24/7 in real-time as the operation will use supervisory control and data acquisition. (SCADA).
This project will then cover the need for water for the Drinking Water Regional Company (lit. Perusahaan Daerah Air Minum/PDAM) of Bhagasasi, Lemah Abang, of 250 litres per second, way above the current water supply of 50 litres per second. (LK/ZH)