PP Presisi to issue bonds of IDR 202.98 billion, its coupon to be double-digit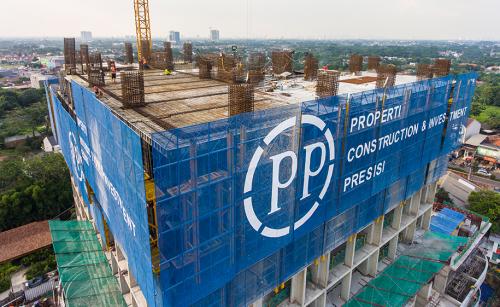 PPRE - PT. PP Presisi Tbk
Rp 153
JAKARTA. PT PP Presisi Tbk (PPRE), a construction company of PT PP (Persero) Tbk (PTPP), eyes fresh funds of IDR 202.98 billion through the issuance of the Shelf-Registration Bonds I of PP Presisi Phase I Year 2022.
This security issuance is included in the bigger program of the Public Offering of Shelf-Registration Bonds I of PPRE. This program aims to collect funds of up to IDR 1 trillion.
The public offering of these Bonds of PPRE Phase I Year 2022 is scheduled for today (27/6). The electronic distribution will follow on June 30, 2022, before the listing on Indonesia Stock Exchange (IDX) on July 1, 2022.
The bonds will be offered in two series. Series A has a face value of IDR 102.27 billion, and Series B's principal reaches IDR 100.71 billion. Furthermore, Series A is equipped with a 9.50% coupon per year and a three-year tenor, while Series B will be offered along with a 10.50% coupon per year and a tenor of five years.
PPRE has assigned three security companies as the underwriters. They are PT BNI Sekuritas, PT BRI Danareksa Sekuritas, and PT CIMB Niaga Sekuritas. (KR/ZH)