ASSA optimistic to grow above 30% this year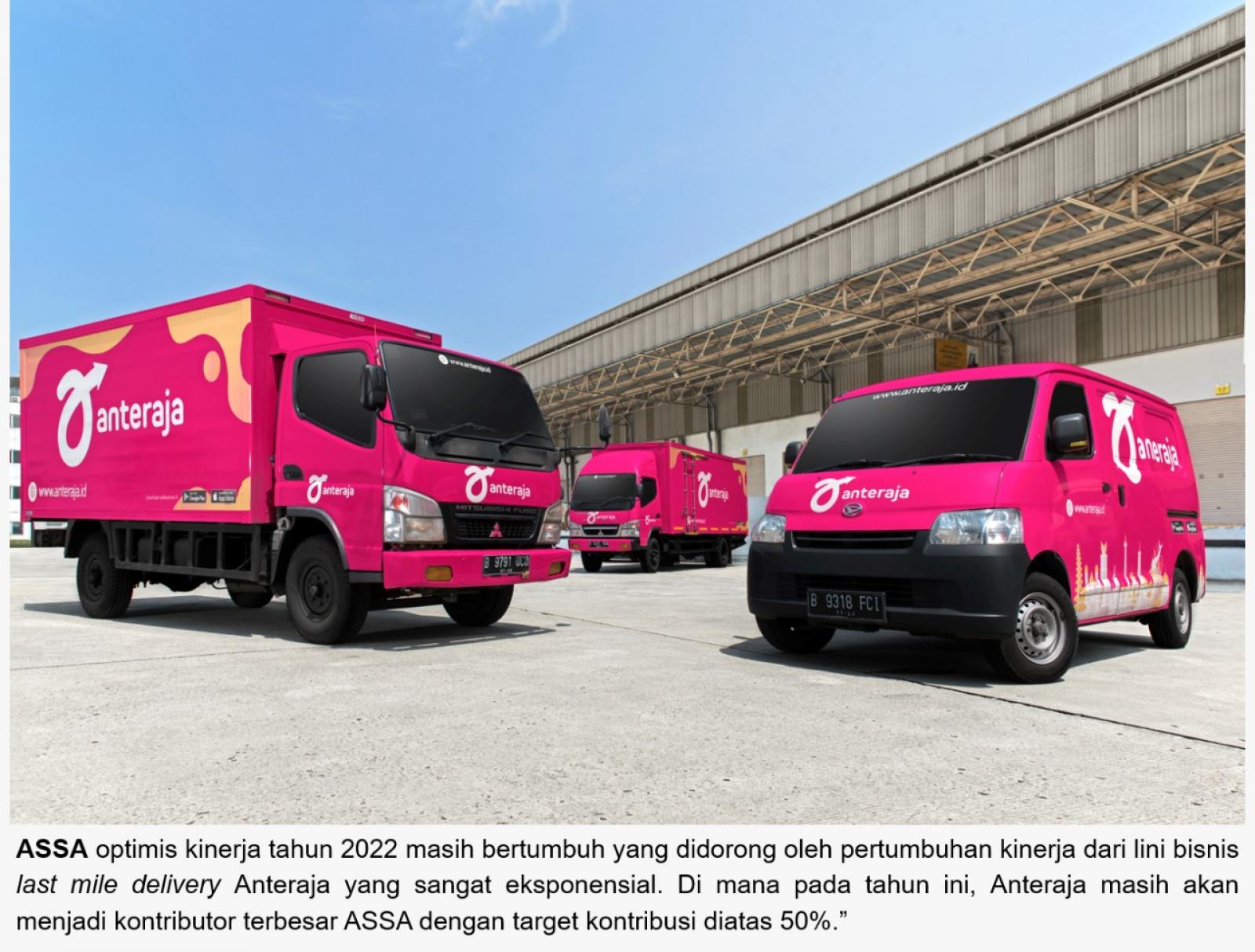 ASSA - PT. Adi Sarana Armada Tbk
Rp 875
JAKARTA - PT Adi Sarana Armada Tbk (ASSA) a listed company in the field of mobility, logistic, with three main business pillars, namely the mobility business (vehicle rental, driver services, car sharing), selling-buying of vehicles (Auction-JBA and Online-to-Offline used car dealers-Caroline), as well as end-to-end logistics (logistics and express couriers-Anteraja), is optimistic that it can continue its significant performance growth in 2022. ASSA targets revenue and net income in 2022 to grow double digits above 30%.
Prodjo Sunarjanto as President Director of ASSA said, "We are optimistic that ASSA's performance in 2022 will still increase, driven by the exponential growth in the performance of Anteraja's last mile delivery business line. This year Anteraja will still be the largest contributor to ASSA with a contribution target of above 50%.
Along with the increasing number of transactions through the marketplace, as well as the implementation of mobility restrictions by the Government, has spurred the development of the express logistics industry, including Anteraja. By the end of December 2021, Anteraja has recorded a delivery volume of 1 million packages per day, and Anteraja is targeted to deliver 1.5 million packages per day by the end of 2022.
Furthermore, Prodjo explained, in January 2022 ASSA had succeeded in turning one of its subsidiaries, namely PT Autopedia Sukses Lestari (ALSC), into a public company with a total issued capital of 20%. Meanwhile, ASLC will focus on running a business in the field of auctions, as well as buying and selling cars online-to-offline (O2O) through the JBA Indonesia and Caroline.id trademarks.
"By the end of 2021, we estimate ASSA's revenue to grow by around 50%. Where in 2021, Anteraja has succeeded in contributing to ASSA's profits, with growth reaching up to three digits, which is around 150%," Prodjo concluded. (LM)