Raising BCT capacity, BYAN's subsidiary to acquire land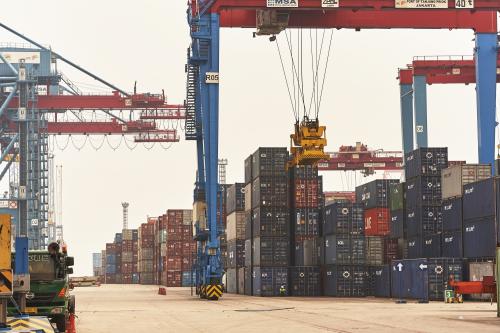 BYAN - PT. Bayan Resources Tbk
Rp 66.025
JAKARTA – PT Dermaga Perkasapratama (DPP), a subsidiary of PT Bayan Resources Tbk (BYAN), purchases land of 271,274 m2 from PT Kariangau Power (KP) for IDR 271.27 billion. The said land will be utilised to support the expansion of coal processing in Balikpapan Coal Terminal (BCT).
Low Tuck Kwong, President Director of Bayan Resources, revealed that the said bought asset is located in Kariangau, Balikpapan, East Kalimantan. "KP, as the seling party, is an affiliate of the company," he clarified in the information disclosure quoted Monday (14/2).
KP manages capital worth IDR 461.94 billion, 7.31% of which belongs to Low Tuck Kwong. Gallant Power Pte Ltd also has 6.58% of them, followed by SLM Holding Pte Ltd with 86.11%. Low Tuck Kwong is a commissioner of KP and a Director of DPP, while Elaine Low is both a commissioner of KP and DPP. Lastly, Lim Chai Hock, President Director of DPP, also takes office as a director of KP.
The transaction value goes below the average price in September of IDR 284.84 billion.
DPP currently designs the fifth phase of expansion in BCT. It encompasses the establishment of an extra port with a ship-loading dock with a capacity of 2x4,000 tph, another extra stevedoring port with a combined capacity of 6,000 tph using a 4x15,000 tph grab crane, and an extra 0.5 million tons of coal storage capacity. (LK/ZH)