Minister of Industry and METI Japan discuss investment and cooperation in the industrial sector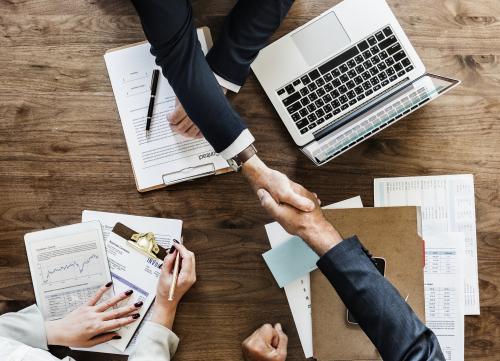 JAKARTA - Ending a series of visits to Japan, Minister of Industry Agus Gumiwang Kartasasmita held a meeting with the State Minister of Economy, Trade and Industry (METI) of Japan, Ken'ichi Hosoda. This meeting is a follow-up to the visit of Japanese Prime Minister Fumio Kishida last April 2022. "This meeting continues discussions between Indonesia and Japan on topics such as trade, industry, infrastructure, marine and fisheries, energy and the environment," explained the Minister of Industry in Tokyo, Wednesday (29/6).
In the meeting which was also attended by the Extraordinary and Plenipotentiary Ambassador of the Republic of Indonesia to Japan and the Federated States of Micronesia Heri Akhmadi, the Minister of Industry conveyed the outlook for Indonesia's economic growth which was still strong, with economic growth in 2022 and 2023 of 5.1% and 5.3%, respectively, as predicted by the World Bank. Meanwhile, the IMF predicts that the Indonesian economy will grow 5.4% in 2022, and 6% in 2023. "This outlook is strengthened by economic growth of 5% in Quarter I - 2022 and the position of Indonesia's Purchasing Managers Index (PMI) at an expansive level for 9 months in a row. This shows that Indonesia is one of the countries with the fastest economic acceleration in ASEAN," he explained.
Indonesia's rapidly recovering economic condition will support the development of investment by Japanese industrial companies. The Minister of Industry also expressed his appreciation for Japan's initiative regarding automotive industry cooperation. This supports Indonesia's policy of switching to electric vehicles by 2030.
In line with Japan's decarbonization policy, Indonesia has a Green Mobility concept with a shift from conventional combustion engines to EV, PHEV, or biofuel-based oil, which will be applied to all means of transportation. "We hope that this cooperation can increase investment in the automotive industry sector and strengthen Indonesia's position as a production base in the ASEAN region for exports to the world," said the Minister of Industry.
The meeting also discussed the continuation of the negotiations on the Amendment Protocol to the Indonesian-Japan Economic Partnership Agreement (IJEPA). Minister Hosoda approved further discussions at the working level as proposed by the Minister of Industry. Meanwhile, regarding the cooperation with the New MIDEC Center for the Development of the Industry, the Minister of Industry hopes that the implementation of the New MIDEC program will not be limited to the first two pilot projects that have been carried out. (LM)