Indonesia and Singapore renew Double Tax Avoidance Agreement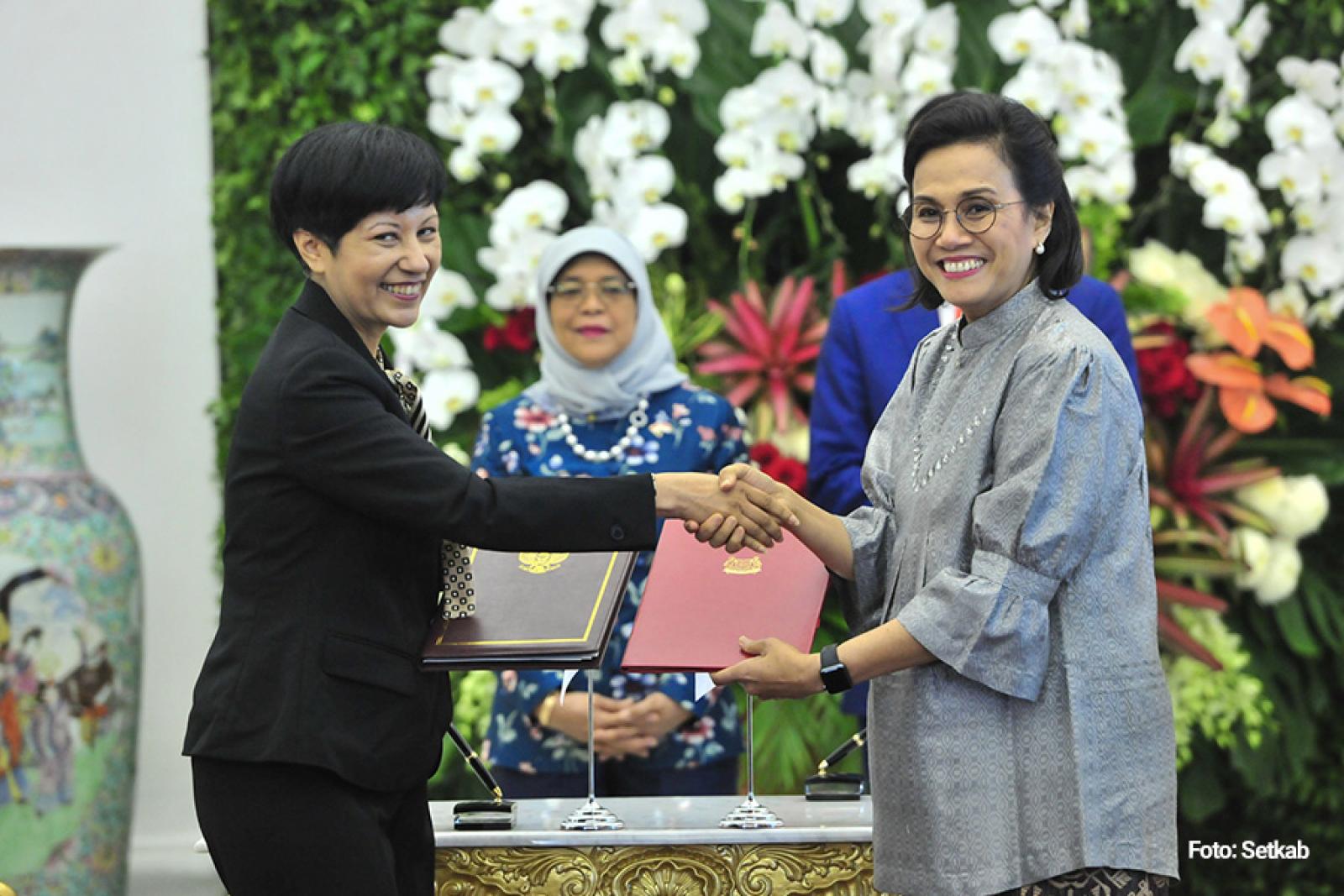 BOGOR - Indonesia and Singapore have signed the renewal of a Double Tax Avoidance Agreement which was first signed by both countries on May 8, 1990 and has been in effect since January 1, 1992.
The agreement renewal was signed by Finance Minister Sri Mulyani Indrawati and Singapore Second Finance and Education Minister Indranee Rajah at Bogor Palace, West Java on Tuesday (4/2). The signing was also attended by President Joko Widodo and Singapore President Halimah Yacob.
According to Ms Indrawati, terms agreed upon in the agreement renewal are the lowering of the tax rate from a single tariff of 15% to 10% for royalties of works of literature, music, art, and films as well as 8% for the use of industrial, commercial, and scientific equipment; and the lowering of the branch profit tax rate from 15% to 10%.
The tax lowerings, said Ms Indrawati, are consistent with other similar agreements signed by Indonesia and other countries. Following the renewal of the Double Tax Avoidance Agreement with Singapore, Singapore investment in Indonesia is expected to increase. (MS)