Ministry of Industry focuses to boost performance of chemical, pharmaceutical and textile industries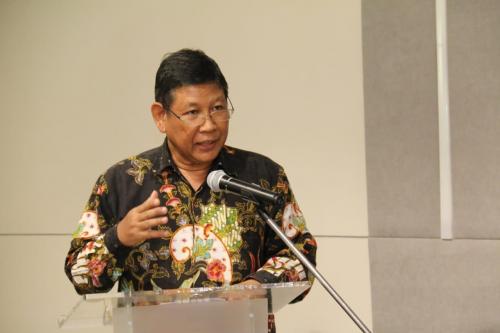 JAKARTA - The Ministry of Industry continues to spur the performance of the chemical, pharmaceutical and textile (IKFT) industry to be able to make a significant contribution to the national economy. For this reason, coordination between the government and business actors is needed in order to achieve the predetermined performance targets.
"Some time ago we held synchronization activities for the IKFT sector performance targets which have been set until the end of 2020 with the real conditions on the ground during the current Covid-19 pandemic," said Director General of IKFT at the Ministry of Industry Muhammad Khayam in Jakarta, Friday (18/9) .
The Director General of IKFT said that the growth of the IKFT sector is targeted at 0.40 percent in 2020, while in 2024 it is 5.3 percent. Meanwhile, the contribution of the IKFT sector in 2020 is accelerated to reach 4.2 percent. This target has taken into account industrial developments due to the impact of the Covid-19 pandemic.
Khayam also explained, in terms of export performance in the second quarter of 2020, the IKFT sector contributed USD14.59 billion, and the realization of investment exceeded IDR32.39 trillion consisting of foreign investment (PMA) of IDR20.06 trillion and domestic investment (PMDN) around IDR 12.33 trillion.
During the Covid-19 pandemic, the government also continued to make efforts to strengthen the domestic industry. Various policies that will be carried out include the Ministry of Industry to reduce imports by 35 percent by 2020. (LM)