PTPN VII subsidiary signs basalt exploitation cooperation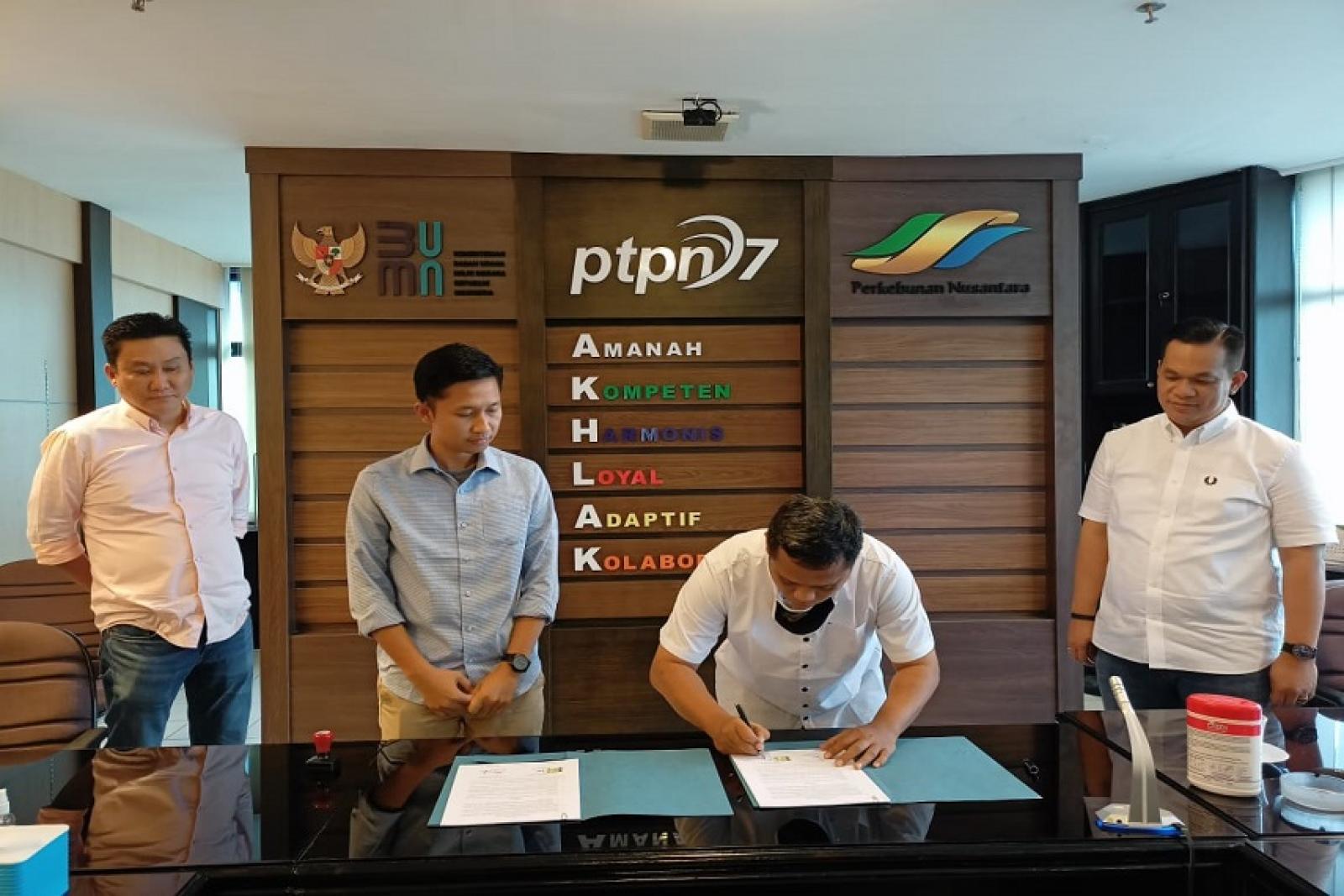 JAKARTA - PT Optima Nusa Tujuh (ONT), a subsidiary of PT Perkebunan Nusantara VII (PTPN VII), signed a cooperation agreement on basalt exploitation with PT Halo Tambang Berjaya (HTB) on Monday (2/11).
The signing of the agreement was carried out by ONT Director Arif Syaifudin Zuhri and HTB CEO Deny Aventra, and was attended by, among others, PTPN VII Head of Procurement and General Affairs Iyushar Ganda Saputra and HTB Commissioner Hartarto Lojaya.
According to Mr Zuhri, the cooperation aims to meet the demand for basalt for the development of the Patimban Integrated Area in Banten.
"There is a demand for stones of 3 million cubic metres whose specifications are very suitable for the stones we have in Afdeling Kalianda. For that, we are working with a third party, namely PT HTB, to exploit it," said Mr Zuhri in an official statement on the Ministry of State-owned Enterprises' website on Monday.
In this cooperation, he added, ONT will act as the holder of land concession rights and mining business permits (IUP), while HTB will provide the infrastructure for exploitation.
"We will supply 125,000 cubic metres of basalt for PT Halo Tambang Berjaya in Banten, up to an estimated need of 3 million cubic metres," said Mr Zuhri. (MS)