GoPay and IDX expand FinanSiap's education program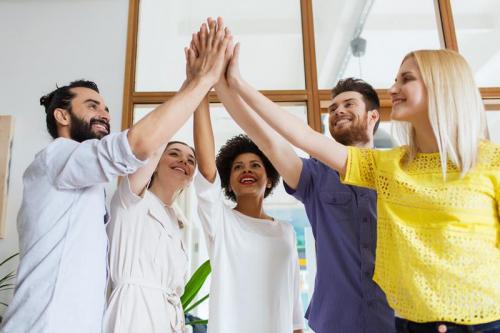 JAKARTA - GoPay, the leading electronic money provider from GoTo Financial and Tokopedia as well as Gojek, together with the Indonesia Stock Exchange (IDX) collaborate to provide financial education as well as better and smarter asset management to improve financial literacy. This education, which is part of the expansion of the FinanSiap program, targets the young age group who are now the largest retail investor group in the Indonesian capital market.
The collaboration, which was held as part of enlivening the Financial Inclusion Month (BIK), underscores the commitment of GoPay, Gojek and Tokopedia to create inclusive financial services for all levels of society in Indonesia. The FinanSiap program is designed to answer the needs of increasing financial literacy in the midst of a society that is increasingly literate in technology and investment.
Based on data from the Indonesian Central Securities Depository (KSEI), there was an increase in the number of capital market investors from 2,484,354 in 2019 to 3,880,753 at the end of 2020, and even reached 6,610,173 on October 15, 2021. As per September 2021 data, it was recorded that 59.23% of the total capital market investors were young people under the age of 31.
However, the results of the third National Survey of Financial Literacy and Inclusion (SNLIK) conducted by OJK in 2019 regarding the financial literacy index show that only 38% of the total population of Indonesia has good financial literacy.
The FinanSiap program consists of a series of educational content that is packaged in a friendly manner so that it can be easily understood by the general public and novice investors, in the form of websites, articles, videos, webinars, infographics, and podcasts. This program involves various experts and capital market experts as presenters and resource persons. (LM)