Cimory aims to raise IDR 3.66 trillion via IPO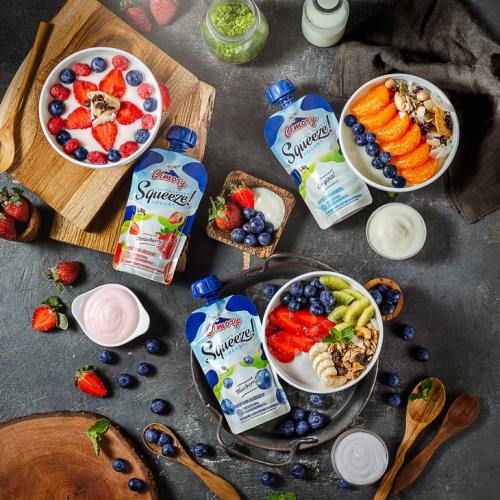 CMRY - PT. Cisarua Mountain Dairy Tbk
Rp 4.180
JAKARTA – PT Cisarua Mountain Dairy Tbk (CMRY), the manufacturer of Cimory dairy products, is set to attain IDR 3.66 trillion in its initial public offering (IPO) of 1,190,203,000 shares of IDR 3,080 each. This corporate action would start today (30/11) and continue until Thursday (2/12).
In the short prospectus quoted on Tuesday (30/11), 33% of the funds raised from this IPO would be spent on acquiring land to establish a dairy processing facility in Sentul, West Java, and Pasuruan, East Java, by Q3 2022. Then, another 25% would be channelled to PT Macroprima Panganutama, CMRY's subsidiary, while another 20% would also go to another subsidiary's capital, PT Macrosentra Niagaboda. Lastly, 15% would be allocated to the capital expenditure to add 68,000 chillers in stores and retails, and a small 7% would be to fund operational activities of the company.
The assigned executive underwriters are PT CLSA Sekuritas Indonesia dan PT Mandiri Sekuritas, while the underwriter is PT Panin Sekuritas Tbk.
Currently, CMRY's authorised capital reaches IDR 240 billion, while its issued and paid-up capital amounts to IDR 67.44 billion. Bambang Sutantio owns 63% of the shares, while Farell Grandisuri Sutantio, Axel Sutantio, and Wenzel Sutantio claim 9% each. Tiffany Adikoesoemo acquires 5%, PT Cimory Dairy Shop 3%, PT Cimory Hospitality Sejahtera and PT Chocomory Cokelat Persada each have 1%. (LK/ZH)