Train passengers depleted 27% in 2021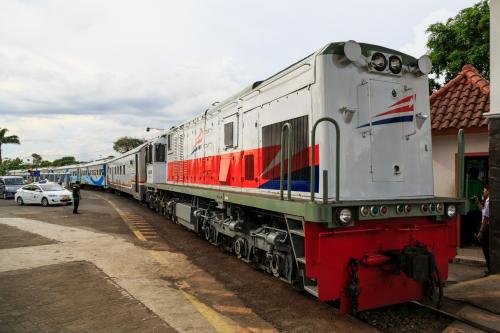 JAKARTA. PT Kereta Api Indonesia (Persero) or KAI announced the number of train passengers throughout 2021, which only amounted to 23.02 million people. It was 27% lower than the previous record in 2020 of 31.54 million people.
In detail, 44.25% of the passengers, or 10.19 million people, were long-distance/inter-city train passengers. Then, another 55.75%, or 12.83 million people, are local train users.
Joni Martinus, VP of Public Relations of KAI, said that the decline resulted from the mobility and capacity restriction policies implemented on trains. In comparison, in early 2020, the said policies were yet to exist.
"KAI appreciates the public's trust in using railway transportation in 2021," Martinus stated in the official announcement received by idnfinancials.com.
In total, the total number of passengers served by KAI Group in 2021 reached 149.85 million people. The said number decreased 19% in 2021 compared to the number of users in 2020, reaching 185.73 people. (KR/ZH)