Gopay and IDX educate 16 million people through FinanSiap program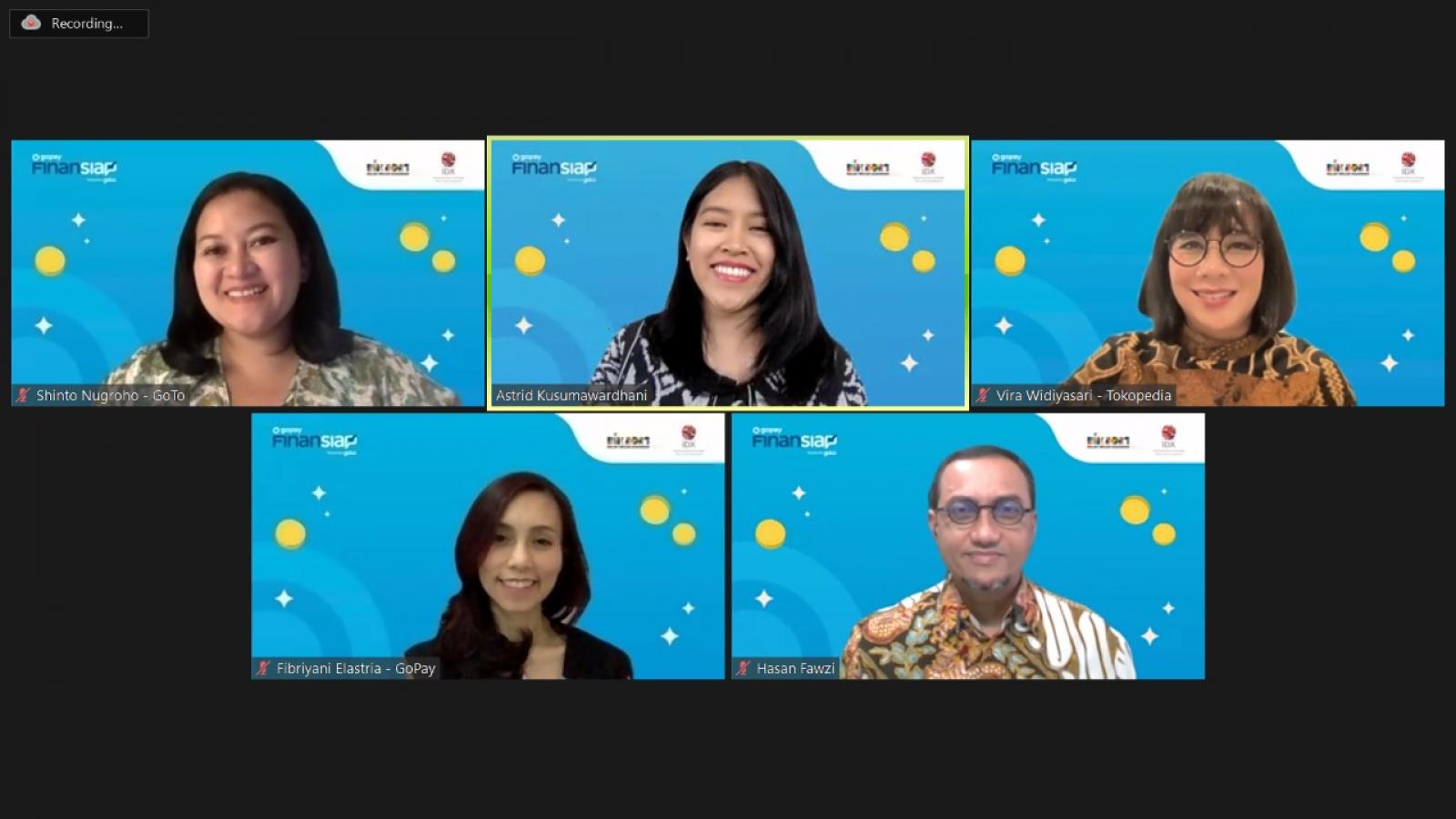 GOTO - PT. GoTo Gojek Tokopedia Tbk
Rp 115
JAKARTA - GoPay, Gojek and Tokopedia – the three business lines of the GoTo Group – continue their long-term commitment to providing financial literacy programs for the Indonesian people through the FinanSiap program. Today, the FinanSiap program has passed one of the important milestones in its collaboration with the Indonesia Stock Exchange (IDX) to conduct financial and investment education, which has been taking place from October 2021 to February 2022.
Through this collaboration, FinanSiap recorded achievements that reached more than sixteen million audiences through all FinanSiap and IDX publication channels, including through the FinanSiap site, Tokopedia Play, GoPlay, social media channels, digital advertisements, and various other means. This achievement broadens the scope of people who have access to financial literacy education and complements various programs and initiatives that have previously been carried out by the IDX.
FinanSiap is a financial literacy program from GoPay which was first introduced to the public in July 2021. This program is designed to answer financial literacy needs in the midst of a society that is increasingly technology literate and investment through free financial education, especially for the young age group. FinanSiap also provides various topics of financial planning and investment that are packaged in an attractive and interactive way.
IDX Development Director Hasan Fawzi said, "By the end of 2021, IDX recorded nearly 7.5 million capital market investors; a significant increase compared to the previous year. With the increase in the number of investors, the IDX's responsibility to educate the public will also increase so that they can invest wisely and carefully. The sixteen million people we have been able to educate with GoPay, Gojek, and Tokopedia through the FinanSiap program is a good achievement for IDX and Indonesian capital market stakeholders, and we are very enthusiastic about welcoming potential collaborations with other parties in the future."
Continuing this good achievement, FinanSiap will continue to present various new educational content that addresses the needs of the community regarding financial planning and management. Still with the same spirit, FinanSiap has launched a financial smart book to help micro, small and medium enterprises (MSMEs) in managing finances. As of January 2022, this material has been downloaded by more than 26 thousand business owners. (LM)