Minister of Industry targets petrochemical industry to be ranked first in ASEAN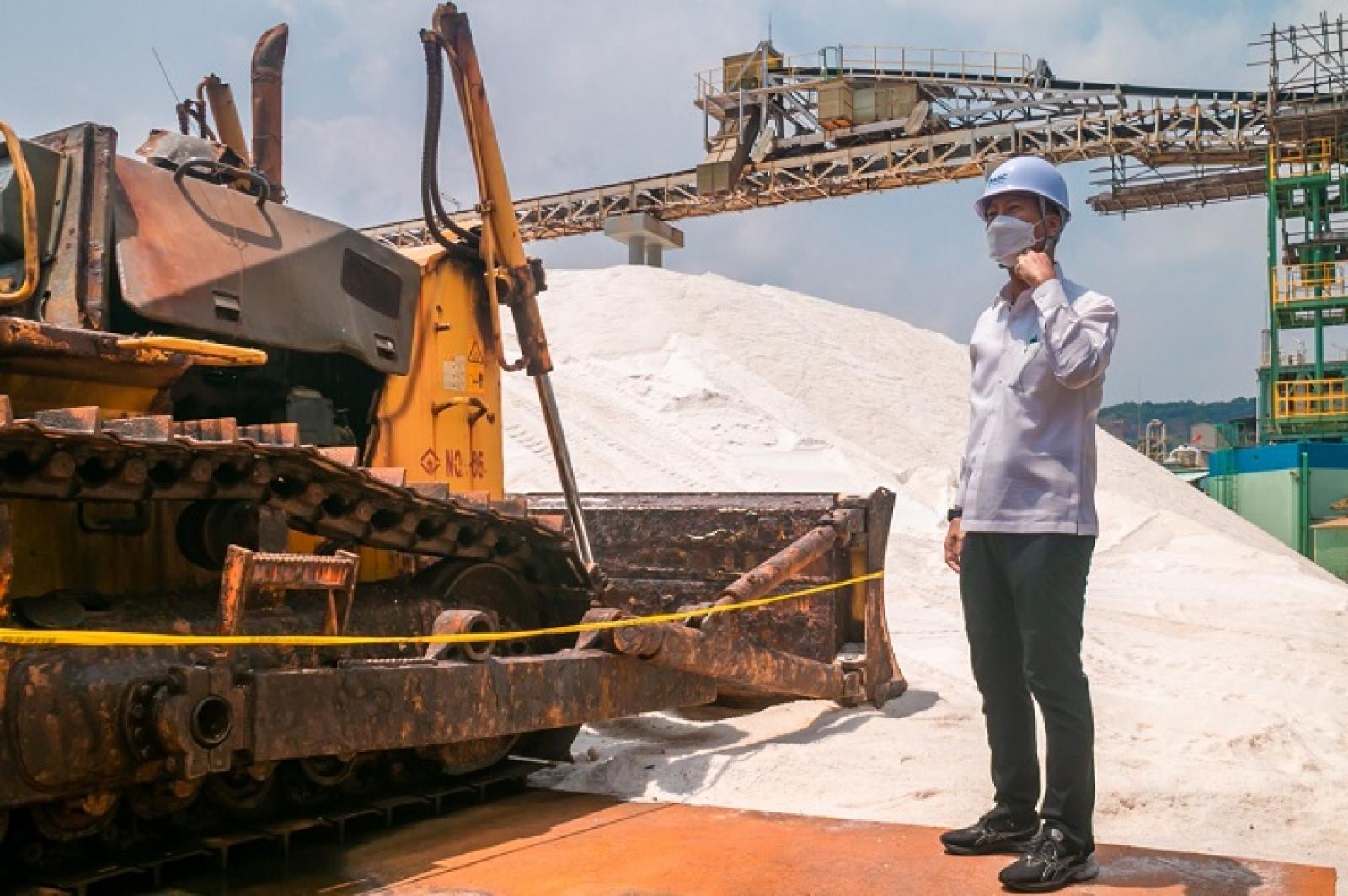 JAKARTA - The petrochemical industry is a strategic industry at the upstream level which is the basic capital and main prerequisite for developing downstream industries such as plastics, fiber cloth, textiles, packaging, electronics, automotive, medicine and other important industries. The success or failure of national industrial development is strongly influenced by the profile of the petrochemical industry.
"The Ministry of Industry targets the petrochemical industry in Indonesia to be able to become number one in ASEAN. Therefore, we continue to encourage investment in the chemical industry, especially to strengthen commodities in the upstream chemical sector and be able to substitute petrochemical products that are still widely imported, such as Ethylene, Propylene, BTX, Polyethylene (PE), and Polypropylene (PP)," said the Minister of Industry Agus Gumiwang Kartasasmita during a review of the PT Asahimas Chemical Phase-7 Project in Cilegon, Banten, Wednesday (13/4).
He conveyed that currently the national industrial capacity for these products reaches 7.1 million tons per year. However, imports of chemical products are also still very significant, reaching 4.6 million tons in 2020. This indicates the need for efforts to increase production capacity to meet domestic demand.
The investment in the PT Asahimas Chemical Phase-7 project in Cilegon, which was inaugurated on April 1, 2022, shows that the potential for the development of the intermediate petrochemical industry is very large. With the addition of 200 thousand tons/year of PVC product capacity, the total national PVC capacity will be 1,062,000 tons/year, making Indonesia the largest PVC producer in ASEAN.
Other strategic efforts that have been carried out by the Ministry of Industry include providing natural gas price incentives of USD6 per MMBTU, carrying out efforts to control imports and safeguard the domestic market, optimizing the use of the domestic market and export markets, the Domestic Production Improvement Program (P3DN), as well as providing fiscal incentives such as Tax Allowance, Tax Holiday, Super Deduction Tax for R&D and Vocational, as well as the application of SNI and SKKNI. (LM)