BMSR spent IDR 120 billion on land and building acquisition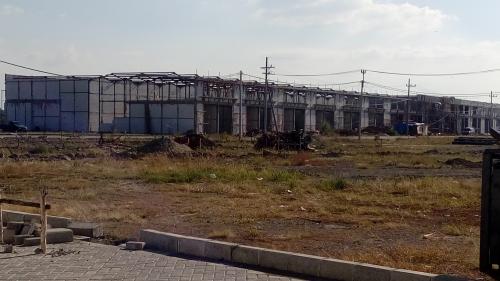 BMSR - PT. Bintang Mitra Semestaraya Tbk
Rp 815
JAKARTA – PT Bintang Mitra Semestaraya Tbk (BMSR) expended IDR 120 billion in its purchase of land and building of PT Bank Victoria International Tbk (BVIC) last week (13/5). Fajri Rahmawati, Corporate Secretary of BMSR announced the news in the information disclosure quoted Wednesday (18/5).
It is revealed that the land has an area of 22,952 m2, while the building's is 18,923 m2, both located in the Jakarta Industrial Estate Pulogadung (JIEP), Cakung, East Jakarta. "The assets acquired from Bank Victoria are equal to 39.13% of the total equity of the company reported in December 2021," Rahmawati added.
This assets acquisition went in line with the main business of the company, that is in the trading of base liquid chemicals, liquid fuels, and other supporting businesses, including hybrid agriculture and warehouse leases.
BMSR and BVIC are not affiliated. BMSR is under Chance Stand Finance Limited's control by 71.01% of the total shares of IDR 579.60 billion. Then, UBS AG Singapore SA Trans Universal secured another 13%, followed by the public of 15.99%. Meanwhile, BVIC's shareholders consist of PT Victoria Investama Tbk of 39.37% of its total shares of IDR 1.04 trillion, then Suzanna Tanojo of 14.67%, DEG Deutsche Investitions of 7.44%, PT Nata Patindo of 3.77%, and the public of 34.57%. (LK/ZH)