ROTI sets up IDR 28.49 billion to launch new products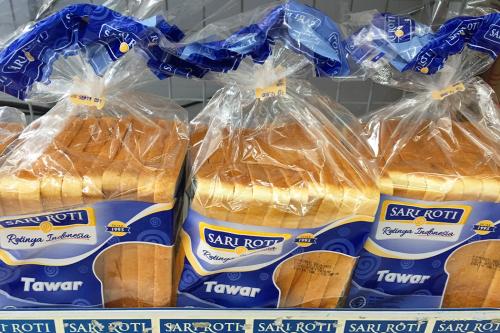 ROTI - PT. Nippon Indosari Corpindo Tbk
Rp 1.290
JAKARTA – PT Nippon Indosari Corporindo Tbk (ROTI) prepares IDR 28.49 billion to add two new products, chocolate spread and chocolate milk. The estimated amount of investment made for these two is equal to 1% of the company's equity in December 2021, which reached IDR 2.84 trillion.
Ida Apulia, Director of ROTI, mentioned that in the next three years, the company will realise 1% of the equity in December 2021 in order to proceed with this chocolate spread and chocolate mlk launch. "The chocolate spread product will cover our internal needs, while the chocolate milk will be handled by a third party so that we do not exert too much capital expenditure," she explained in a press release earlier today (20/5).
These innovations are expected to generate higher revenue. "In 2024, the chocolate spread and chocolate milk sales are projected to reach as much as 6% of total sales and 3% of gross profit in 2021," she claimed.
In December 2021, ROTI recorded sales of IDR 3.28 trillion and a gross profit of IDR 1.78 trillion. Then, the contribution of these products' sales is estimated to reach IDR 197.28 billion by 2024. In order to accelerate this plan, the company will ask for approval from its shareholders in the Extraordinary General Shareholders Meeting on June 27, 2022. (LK/ZH)