Attorney General's Office seizes Trada Alam Minera's subsidiary's assets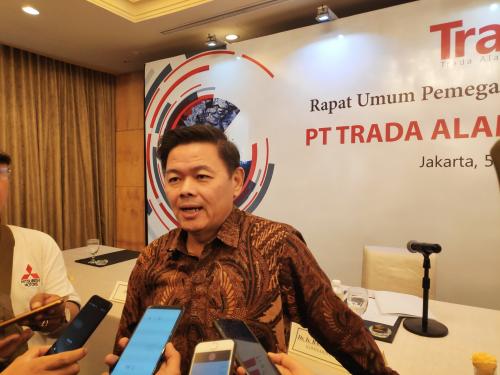 JAKARTA. The Office of Attorney General has carried out the execution and the confiscation of assets that belong to a subsidiary of PT Trada Alam Minera Tbk (TRAM), PT Gunung Bara Utama (GBU), in regard to the investment fund corruption case of PT Asuransi Jiwasraya (Persero) with the main suspect Heru Hidayat.
Soebianto Hidayat, President Director of TRAM, confirmed that the confiscation took place on May 18 and 19, 2022. However, GBU actually rejected the confiscation carried out by the Execution and Examination Task Force of the Attorney General's Office.
"These assets belong to GBU, a subsidiary of the company, instead of Mr. Heru Hidayat," Soebianto explained.
In the official release, Soebianto mentioned that GBU has signed the rejection minutes. "However, the Attorney General's Office team does not give out the copy of said document," he added.
In addition to assets foreclosure, the Attorney General's Office has given out the instruction of activity termination to the operating subcontractors in the field. It brought GBU's mining activities to be put in a halt since May 18, 2022.
Soebianto claimed that his company will consider to take necessary legal measures in order to claim GBU's rights, thus putting its operational activities back to normal.
For the record, Heru Hidayat was given a death sentence by the Corruption Court back in December 2021. This former President Commissioner of TRAM was proven guilty of a corruption crime, incurring loss of up to IDR 22.7 trillion. (KR/ZH)