BIRD to share IDR 150.12 billion of cash dividends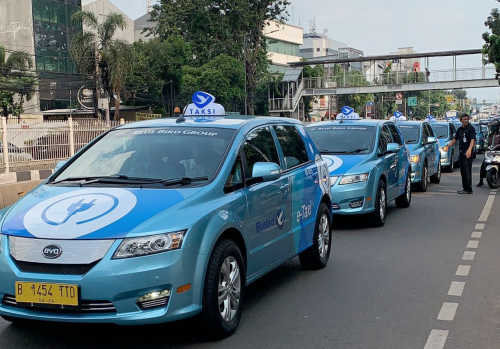 JAKARTA – PT Blue Bird Tbk (BIRD), a transportation service provider, will distribute cash dividends of IDR 150.12 billion from the 2021 net profit of IDR 7.71 trillion. The dividend will be disbursed on July 22, 2022, according to the result of the Annual General Shareholders Meeting held earlier last week (23/6).
In the meeting treatise quoted Monday (27/6), Jusuf Salman, Corporate Secretary of Blue Bird, explained that the dividend will be channelled out to shareholders recorded in the Shareholders List on July 5, 2022, of IDR 60 per share. "Approximately IDR 6.71 trillion of the net profit will be kept as retained earnings," he added.
It is also mentioned that the total dividend is equivalent to 6.72% of the total retained earnings used as the working capital of the company. Meanwhile, the remaining portion, amounting to IDR 1 billion, will be saved as reserve funds of BIRD.
The cum and ex dividend date in the regular and negotiation market has been set to July 1 and 4, 2022, followed by the cum and ex dividend date in the cash market on July 5-6, 2022. (LK/ZH)