CHIP to distribute 20% of dividend post-IPO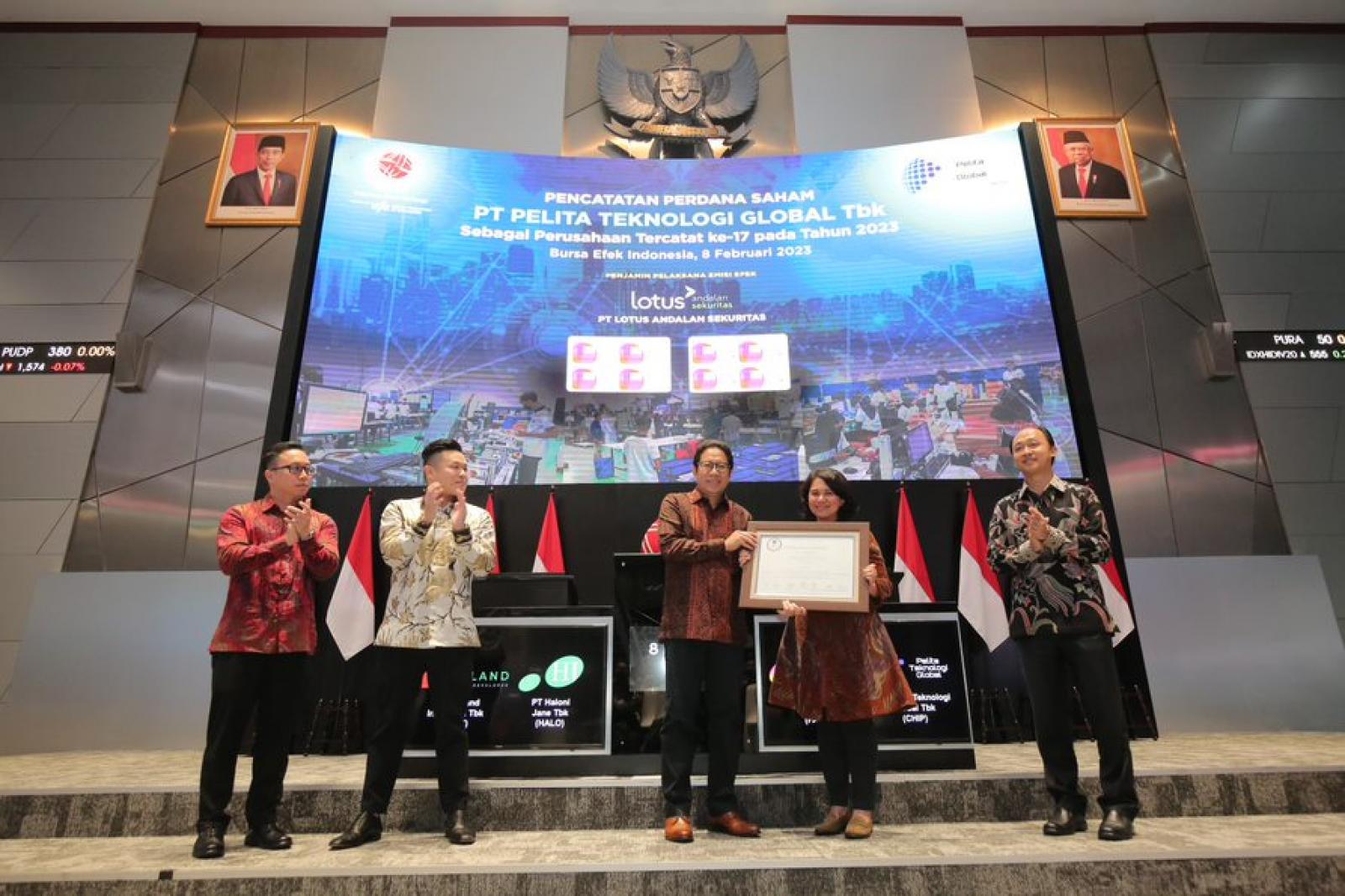 CHIP - PT. Pelita Teknologi Global Tbk
Rp 2.070
JAKARTA – PT Pelita Teknologi Global Tbk (CHIP), a smart card manufacturer, projects to allocate 20% of its net profit as dividend.
During its initial stock listing in Indonesia Stock Exchange (IDX) today (8/2), Ardarini, President Director of Pelita Teknologi Global, plans to distribute 20% of net profit of 2022 as dividends. "The company has not had any plans to pay off debts to its affiliates with the proceeds of initial public offering (IPO)," Ardarini added.
Until July 2022, CHIP booked IDR 56.63 billion of revenue, soaring from IDR 33.25 billion seen in July 2020. In 2021, its total revenue clocked up to IDR 66.54 billion.
Furthermore, until July 2022, CHIP's current year's net profit reached IDR 5.01 billion, almost twofold of IDR 2.95 billion in the same period in 2021. Then, in 2021, its net profit arrived at IDR 5.05 billion. (LK/ZH)