IGCN prepares young innovators to accelerate SDGs achievements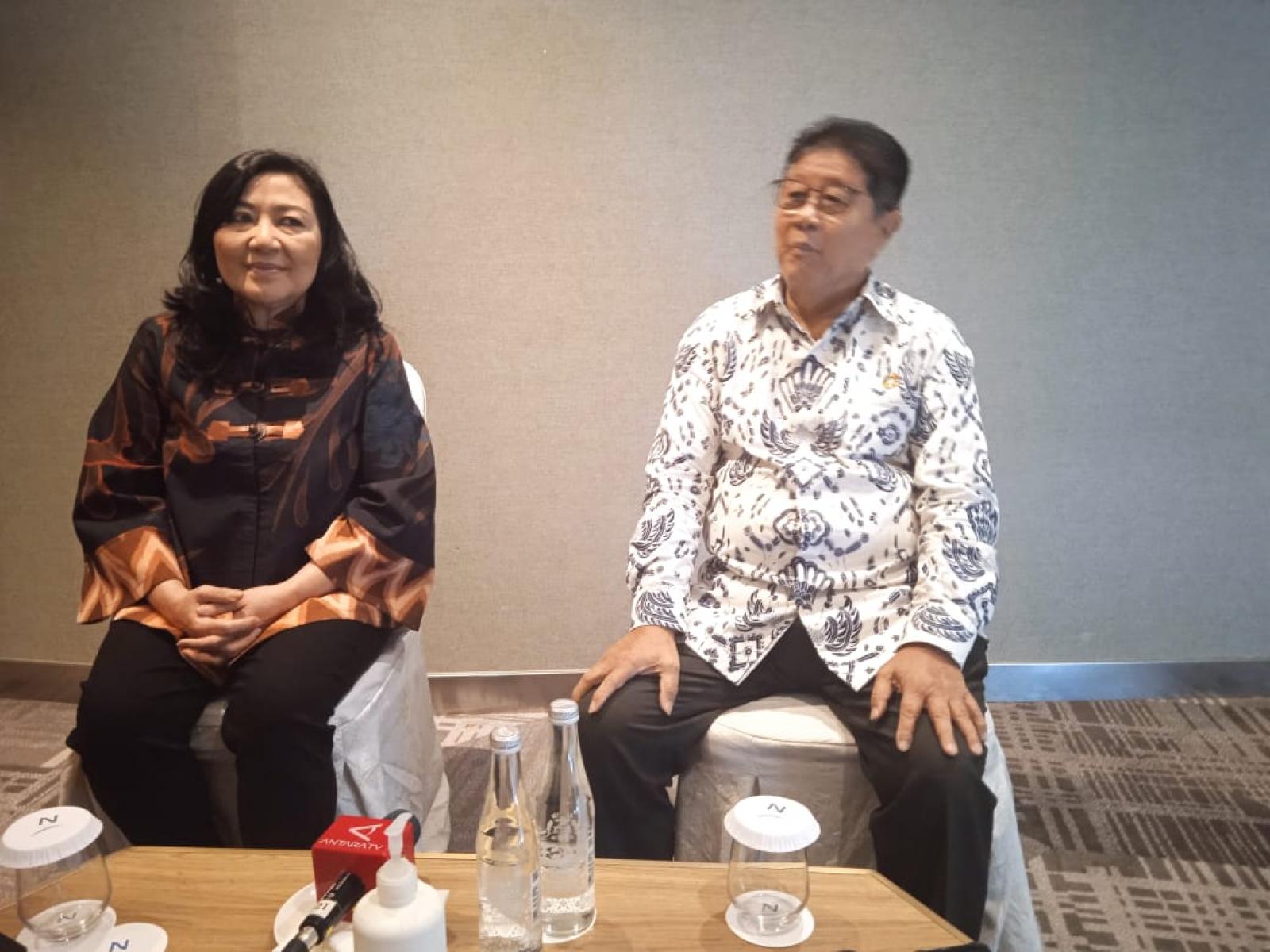 INKP - PT. Indah Kiat Pulp & Paper Tbk
Rp 8.775
JAKARTA - The Indonesia Global Compact Network (IGCN) is preparing young innovators to apply their ideas to accelerate the achievement of the Sustainable Development Goals (SDGs). This program was attended by 16 participants representing cross-sectoral corporations who had been trained since the beginning of this year.
YW Junardy, President of ICGN conveyed the SDGs innovation accelerator for young professionals, namely, a nine-month guidance program involving young leaders in companies that are members of the UN Global Compact. "The goal is to encourage innovation within their organizations and real solutions with market potential and social value for companies," he said at the launch of the SDGs Innovation Accelerator for Young Professionals in Jakarta, Tuesday (30/5).
According to him, professionals who take part in this program have the opportunity to innovate in all aspects. These participants are currently participating in various trainings to develop innovation proposals, of which the six best will be selected to be presented at a global event in New York, United States.
A number of innovation proposals from program participants will be discussed so that they become programs that can be realized. For example, the 6 best proposals from participants will be implemented which are approved by the company with the support of various donors. "If it is not realized, it will only be a program on paper," he said.
Josephine Satyono, Executive Director of ICGN said that the proposals from the participants of the SDGs acceleration program will be put into competition. Support is also needed from company leaders who send their workers to participate in the acceleration program.
The new generation of leaders resulting from this program is fostered to contribute to revitalizing a number of traditional methods in business and spearheading changes that have an impact on the SDGs.
This accelerated program has five stages which will conclude at the Global Innovation Summit at the United Nations (UN) Office in September 2023. The stages include an exploration of SDGs training on 1-28 February 2023, identification of SDGs challenges on 30 March 2023, definition SDG challenges in April 2023, solution development in May 2023, and the trial and validation solution stages in April-June 2023.
Participants in this event namely, APRIL, PT TBS, PT Pertamina (Persero), PT Sarana Jaya, PT Transkon Rent, PT Perusahaan Listrik Negara (Persero), PT Amartha Mikro Fintek (Amartha), PT Kalbe Farma Tbk (KLBF), PT Industri Jamu dan Farmasi Sido Muncul Tbk (SIDO), PT Kertas Tjiwi Kimia Tbk (TKIM), PT Pertamina Kilang Internasional (KPI), PT Rajawali Corpora, PT Gajah Tunggal Tbk (GJTL), PT Indah Kiat Pulp and Paper Tbk (INKP), PT Pertamina Hulu Energi (PHE), and PT Free Port Indonesia. (LK/LM)