OCBC NISP decides not to pay dividends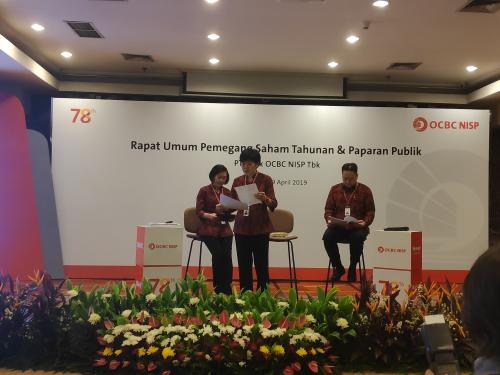 NISP - PT. Bank OCBC NISP Tbk
Rp 855
JAKARTA - In its Annual General Meeting of Shareholders (AGM), PT Bank OCBC NISP Tbk (NISP) decided not to distribute dividends this year. For information, OCBC has not given dividends for 15 years.
OCBC has decided to use its net profit to strengthen its business. At the end of 2018, OCBC's net profit was recorded at Rp 2.6 trillion or 21% higher than the previous year.
"We have not paid dividends for 15 years. The main objective is to improve business," said Parwati Surjaudaja, President Director of Bank OCBC NISP.
The company's credit growth also increased by 11% on an annual basis to Rp 118 trillion. Its gross NPL was also maintained at 1.7%, below the industry average. The company also maintains a AAA rating with a stable outlook. (LM)