LUCK targets revenue to grow 15% this year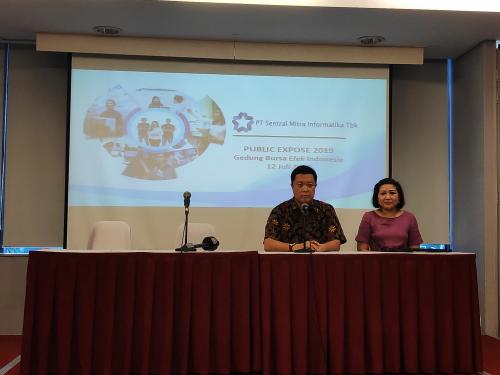 LUCK - PT. Sentral Mitra Informatika Tbk
Rp 1.475
JAKARTA - PT Sentral Mitra Informatika Tbk (LUCK) targets revenue to grow 15% this year. In the company's public exposure today (12/7), Teddy Pohan, Director of LUCK said that the company projects this year's revenue to reach Rp 118 billion, up by 15% compared to the achievement in 2018 of Rp 102.73 billion.
Of these revenues, the contribution from trading is predicted to reach Rp 40.14 billion, up 3% from last year's achievement of Rp 39.06 billion. While contributions from contractual sales amounted to Rp 59.85 billion, up 25% from 2018 amounting to Rp 47.88 billion. Then, the contribution of the leases is targeted at Rp 18 billion, up 14% from Rp 15.78 billion in 2018.
"The direction since our IPO is that we will focus on this as our main contributor, the contractual based recurring system," said Teddy in public exposure.
The company also announced its plan to expand to 15 points in Indonesia and strengthen 5 bases in 2019. The five bases are managed print service, consulting and services, software and applications, seat management and 3D printing. (LM)