Sriwijaya Air cargo revenue surges 30% in first semester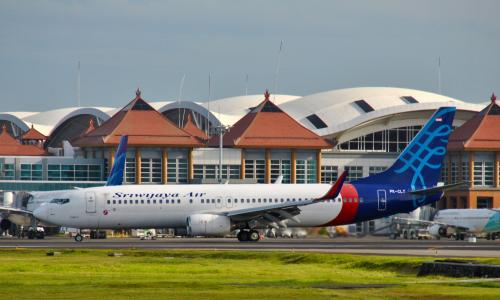 JAKARTA - Sriwijaya Air's cargo revenue in the first semester of 2019 grew 30% year on year (yoy) to around Rp 70 billion. According to Sriwijaya Air's Director of Commercial Joseph Tendean, the airline continues to increase cargo revenue by delivering goods selectively.
There are two categories of goods in air delivery: general and non-general cargo. Sriwijaya Air prioritises the delivery of perishable goods, which fall into the latter category, such as produce which needs to be contained in cold storage to prevent rotting.
Mr Tendean explained that the composition of non-general cargo in the first semester increased compared to the same period last year. "Last year [the contribution] did not even reach 20%, and now it's 25% of the total delivery," he said as quoted by Kontan.co.id, Tuesday (16/7).
In terms of volume, added Mr Tendean, there was no significant increase in the period compared to the same period last year. (MS)