Pelita Samudera Shipping recorded a 3% growth in its profit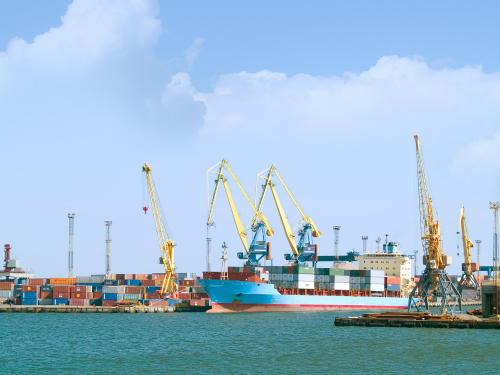 PSSI - PT. Pelita Samudera Shipping Tbk
Rp 164
JAKARTA. PT Pelita Samudera Shipping Tbk (PPSI) recorded a 3% growth in its net profit in the first half of this year to US$ 4.4 million.
Imelda Agustina Kiagoes, Corporate Secretary of PSSI, explained that the company's performance was supported by the revenue performance, which reached US$ 36.1 million. In the first half of last year, the company's net profit was only US$ 4.3 million.
Kiagoes said that PSSI was quite optimistic that its net profit in the second half of this year could increase further. The reason is that a number of new contracts with large clients have been extended. In addition, the company also has plans to add more fleets. "PSSI targets to bring in one MV (Motor Vessel) unit in the second semester of 2019 with increasing domestic demand and exports," Kiagoes told idnfinancials.com on Tuesday (30/7) today in writing.
Previously, PSSI had purchased 3 MV vessels for US$ 15.15 million, or around 50% of the capital expenditure budget realized in 1H 2019.
During 2019, PSSI prepared a capital expenditure budget of US$ 61.3 million. This budget comes from the company's internal cash and bank loans. (KR/AR)