Jasa Marga obtained funding from China for its Probowangi project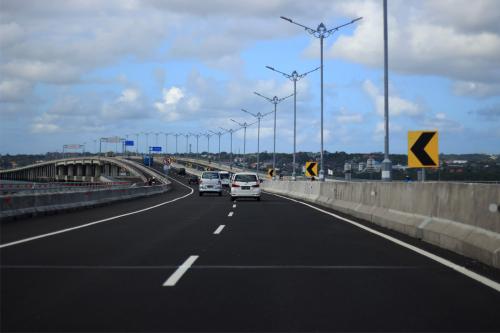 JSMR - PT. Jasa Marga (Persero) Tbk
Rp 4.800
JAKARTA. PT Jasa Marga (Persero) Tbk (JSMR) obtained funding from PT China Communications Construction Indonesia (CCCI) for the 172-kilometre (km) Probolinggo-Banyuwangi (Probowangi) toll road project.
Eka Setya Adrianto, Corporate Finance Group Head JSMR, said that the two parties had signed a Head of Agreement (HoA) for the Rp 23.3 trillion project. This cooperation is carried out in the form of equity financing, so that CCCI becomes a minority investor.
"We have not discussed the number and portion of shares," Adrianto said as reported by Kontan on Wednesday (16/10) yesterday.
Besides equity, Adrianto explained that the Probowangi toll road project would be funded using debt. The portion is 70% from debt and 30% from the equity of PT Jasamarga Probolinggo Banyuwangi (JPB). "The focus temporarily is more on stock transactions, although it is possible that they (CCCI) will also bring bank funds to fulfil the debt portion," explained Adrianto. (KR/AR)