Jasa Marga will try to raise 3 trillion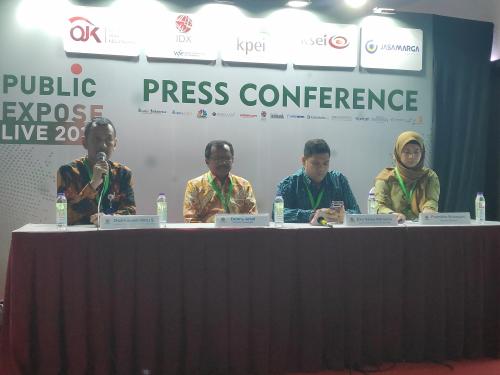 JSMR - PT. Jasa Marga (Persero) Tbk
Rp 5.000
JAKARTA. PT Jasa Marga Tbk (JSMR) plans to raise Rp 3 trillion through the issuance of sharia collective investment contract of asset-backed securities (KIK-EBA) and infrastructure investment funds (Dinfra) by the end of this year.
Donny Arsal, JSMR's Finance Director, said that KIK-EBA will use the Jakarta Outer Ring Road (JORR) as the underlying asset, and Trans Java as the underlying asset of the Dinfra. "We want to issue a second Dinfra this year," Arsal said as quoted by Kontan on Tuesday (5/11) yesterday.
However, JSMR is reluctant to say which segments of Trans Java will be used. The company itself only has a 40% stake in the Trans Java toll road.
Eka Setya Adrianto, Corporate Finance Group Head of JSMR, said that the company has also prepared alternative instruments besides the sharia KIK-EBA and Dinfra, Zero Coupon Bond. However, the company has not yet determined the right price for this instrument. (KR/AR)