PTPP to prepare Rp 10 trillion in capex next year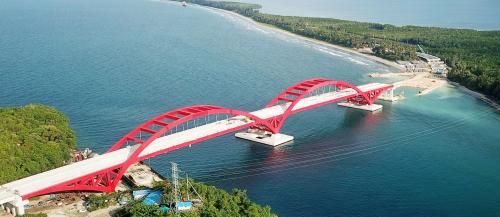 PTPP - PT. Pembangunan Perumahan (Persero) Tbk
Rp 985
JAKARTA - PT PP Tbk (PTPP) plans to prepare capital expenditure (capex) in the range of Rp 8 trillion to Rp 10 trillion for next year. The majority of capex will be used for projects in the water, toll roads and new renewable energy sectors.
Reported from Kontan, this year PTPP budgeted capex in the range of Rp 8 trillion - Rp 9 trillion. Until now, the absorption of capex 2019 has reached Rp 4 trillion and is expected to reach Rp 5 trillion by the end of the year.
"The biggest absorption is in urban housing, there is also for toll road, waste power plant in Solo, Makassar Railroad and drinking water supply system (SPAM)," said PTPP President Director Lukman Hidayat as quoted from Kontan.
For information, until October 2019, PTPP has achieved a new contract value of up to Rp 26.7 trillion. The composition of the project consists of EPC 46%, infrastructure 26%, buildings 16% and subsidiaries 12%. (LM)