Pefindo affirms its "idA+" rating for PTPP's bonds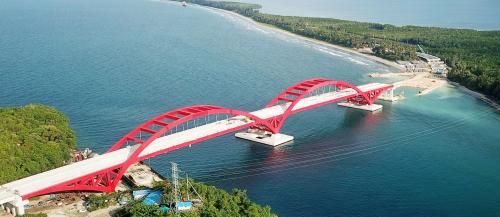 PTPP - PT. Pembangunan Perumahan (Persero) Tbk
Rp 985
JAKARTA. Pemeringkat Efek Indonesia (Pefindo) affirmed its "idA +" rating for PT Pembangunan Perumahan (Persero) Tbk (PTPP)'s Shelf Registration Bonds I phase II/2015 with a total value of Rp300 billion, which will mature on the 24 February.
According to Pefindo's official statement, the bonds will be paid using some of the funds obtained by the company from its Shelf Registration Bonds II phase II/2019, with a total value of Rp 1.25 trillion. The company also still has cash and cash equivalents of Rp 4.4 trillion as of the end of September 2019.
"Debt securities rated idA indicate the obligor's strong ability to meet its long-term financial commitments, compared to other obligors in Indonesia," explained Martin Pandiangan, an analyst from Pefindo.
As of Q3 2019, PTPP's total asset value was recorded at Rp54.47 trillion. Its EBITDA in this period was recorded at Rp 2.04 trillion, while its debt to EBITDA ratio was at the level of 12.6 times. (KR/AR)