Crowdo obtains official license from OJK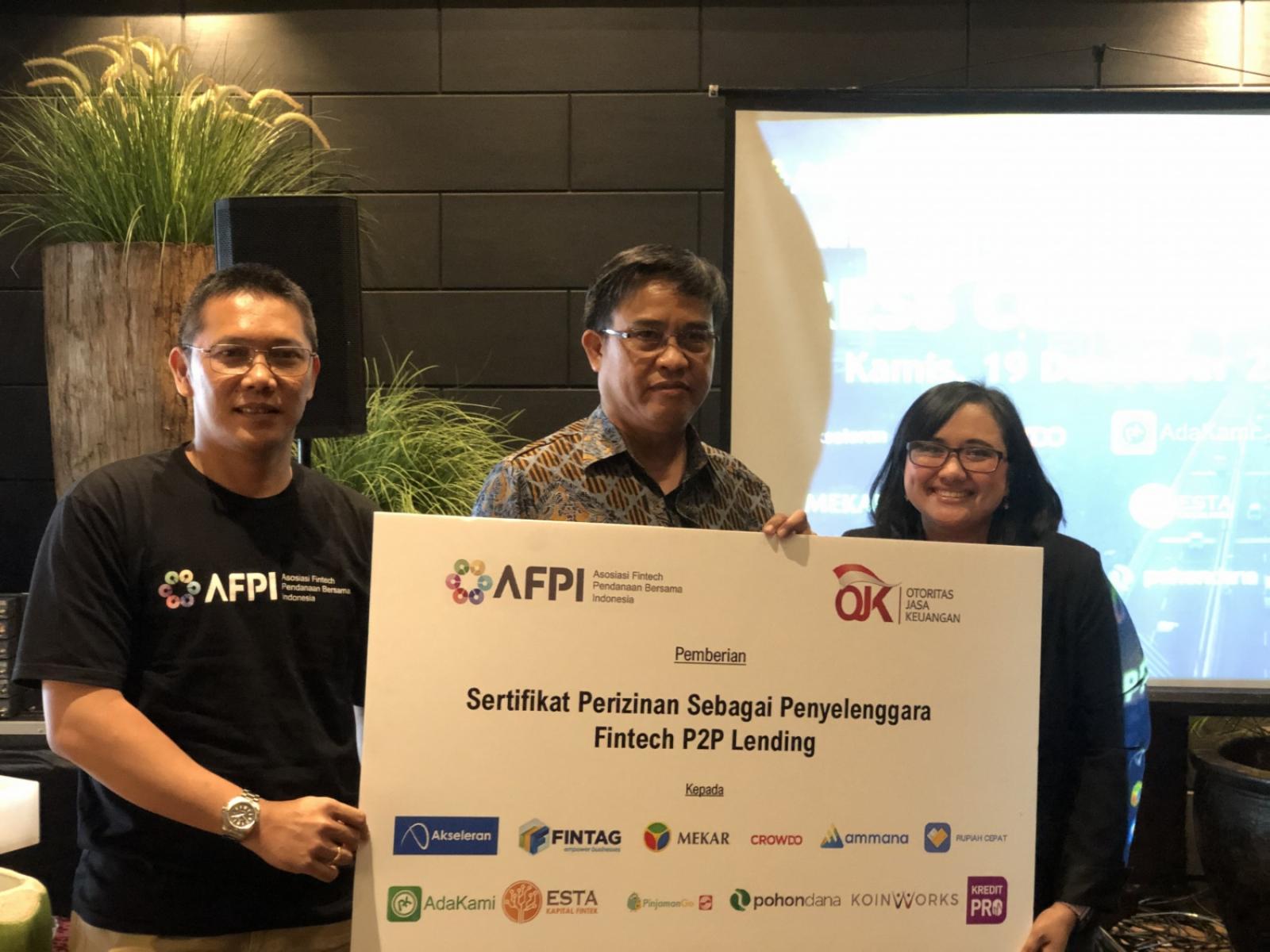 JAKARTA - PT. Mediator Komunitas Indonesia (Crowdo) has officially obtained its regulatory license for Information Technology Based Lending and Borrowing Company Services from the OJK with a letter of permission number KEP-133/D.05/2019 on Friday, December 13, 2019.
Group Chief Executive Officer (CEO) Crowdo, Reona (Leo) Shimada said "Crowdo is truly honored to receive its license from the OJK. This caps off an amazing 2019 for Crowdo where the business experienced triple digit growth, achieved profitability and successfully established significant partnerships with institutional lenders and other key players in the ecosystem. We would like to extend our heartfelt gratitude to our partners and especially to the OJK Management and their team who have worked tirelessly with the highest levels of professionalism throughout the licensing process."
Crowdo's recent core focus has been on expanding the sources of credit available to Micro Small and Medium Enterprises (MSMEs) in Indonesia. We are a strong believer in win-win relationships and through the year have built significant partnerships with multifinance companies as institutional lenders and with partners from overseas. Crowdo has already collaborated with PT. Saison Modern Finance, PT. Ciptadana Multifinance, PT. Globalindo Multi Finance.
Crowdo's mission in 2020 is to distribute loans which is amounting to IDR 100 Billion per month to MSMEs and deliver sustainable impact in Indonesia. This contribution is expected to create healthy financial inclusion in Indonesia. (LM)