Vale Indonesia seeks new energy sources to produce 90,000 tonnes of nickel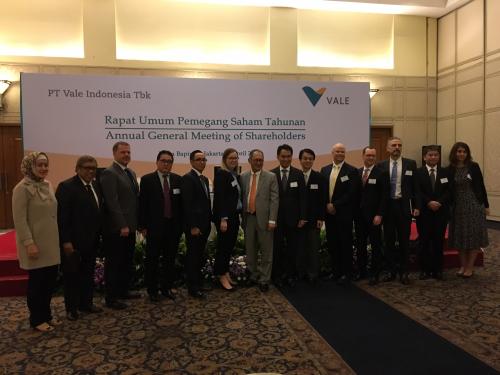 INCO - PT. Vale Indonesia Tbk
Rp 4.660
JAKARTA. PT Vale Indonesia Tbk (INCO) is relying on water power plants to meet the electricity needs of its mining facilities.
According to INCO Head of Investor Relations & Treasury Adi Susatio, the company is currently unaffected by the plan to change electricity selling prices to PT PLN (Persero) drafted by the government.
Currently INCO has three water power plants in Larona, Balambano, and Karebbe. The average total production of the three power plants are recorded at 365 megawatts, with the three power plants used to supply electricity to the company's nickel ore processing facility in Sorowako, South Sulawesi.
However, Mr Susatio declined to reveal the investment funds prepared by INCO to seek other new and renewable energy sources. The company's long term target is that all of its renewable energy power plants will be able to support a production target of 90,000 tonnes. (KR/MS)