Foreign investors attracted thanks to Omnibus Law, says Industry Minister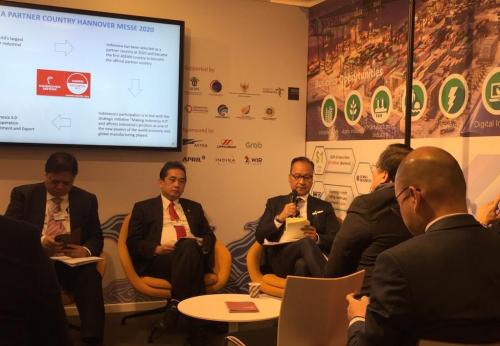 DAVOS - Industry Minister Agus Gumiwang Kartasasmita said that prospective foreign investors are now interested in doing business in Indonesia due to policy changes and renewal that can facilitate investment, such as the Omnibus Law.
"There are 11 clusters discussed in the Job Creation Omnibus Bill. Those clusters increase Indonesia's attractiveness in the eyes of prospective investors," said Mr Kartasasmita on the sidelines of the 2020 World Economic Forum in Davos, Switzerland on Wednesday (22/1).
"For example, the bill regulates easier land provision and concerns labour. Such regulations are very important, and they will increase Indonesia's attractiveness for prospective investors."
The government, Mr Kartasasmita added, has been facilitating the development of Special Economic Zones (SEZs) and Integrated Industrial Areas to accommodate investors in the industry sector. In addition, the government is also focusing on developing the MSME sector.
"The government is encouraging MSMEs to increase their competitiveness through better access, from the procurement of raw materials to permit process. We are also encouraging them to go digital," said Mr Kartasasmita. (MS)