RedDoorz launches KoolKost in Indonesia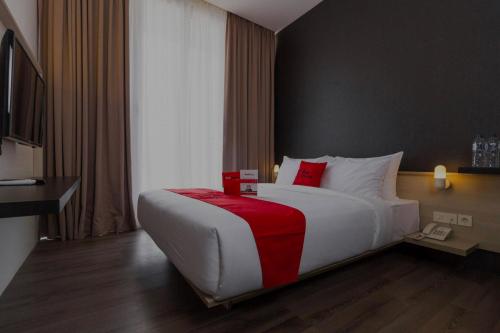 JAKARTA - RedDoorz, the largest and fastest growing online hotel management and booking platform in Southeast Asia, yesterday (23/1) launched KoolKost, a room rental service that is affordable and managed as a whole, which allows customers to rent rooms with flexible rental schemes . Until now, KoolKost has operated more than 100 property networks in 14 cities throughout Indonesia.
Adil Mubarak, Vice President of Operations of RedDoorz said, "In recent years, the increase in urbanization has occurred in line with the increase in housing prices. This phenomenon causes an increase in demand for room rental in Indonesia, especially among millennials and Gen Z who live in big cities in Indonesia, such as Jakarta, Surabaya and Yogyakarta. This is the reason we are proud to launch KoolKost, with more than 100 properties spread across 14 cities in Indonesia."
Through RedPartners, property owners who participated in the KoolKost trial program saw a significant surge in room occupancy, with an average increase of more than 30%. In addition, RedDoorz also often holds a variety of quality training and workshops to help property partner employees improve and improve their abilities, to ensure the quality of comfort for residents.
KoolKost can be ordered from now on for anyone who is interested. For the time being, KoolKost is available on the RedDoorz official website (www.reddoorz.com) and through the RedDoorz application, which can be downloaded from the AppStore and Google PlayStore. KoolKost will launch its official website for bookings in March 2020. (LM)