Airlangga: Indonesia's economic performance still improving amid global slowdown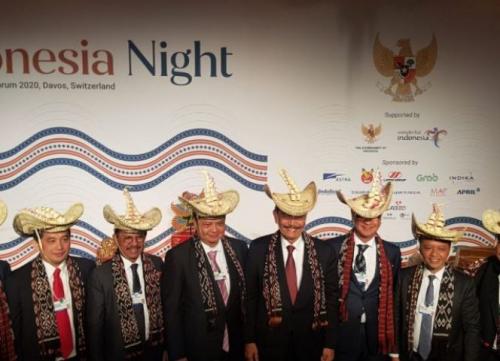 DAVOS - Coordinating Minister for Economic Affairs Airlangga Hartarto stated that Indonesia's economic performance is still improving with estimated growth of 5.3% amid the predicted global economic slowdown this year.
This was conveyed by Mr Hartarto on the sidelines of the 2020 World Economic Forum in Davos, Switzerland on Wednesday (22/1).
"With [Indonesia's] modality and economic transformation, we are confident that the country's economic growth will remain positive amid the global economic uncertainty," explained Mr Hartarto as quoted from the Coordinating Ministry for Economic Affairs' official website.
Currently, he added, President Joko Widodo's government is implementing several alternative policies as part of Indonesia's economic transformation, including drafting the Omnibus Law (particularly the Job Creation Bill and the Taxation Bill) and a number of policies related to increasing investment in high added value industrial sectors.
"This is expected to drive Indonesia's economic growth above 6% from 2020 to 2024," said Mr Hartarto. (MS)