Ministry of Industry seeks to produce industrial trainers through cooperation with Germany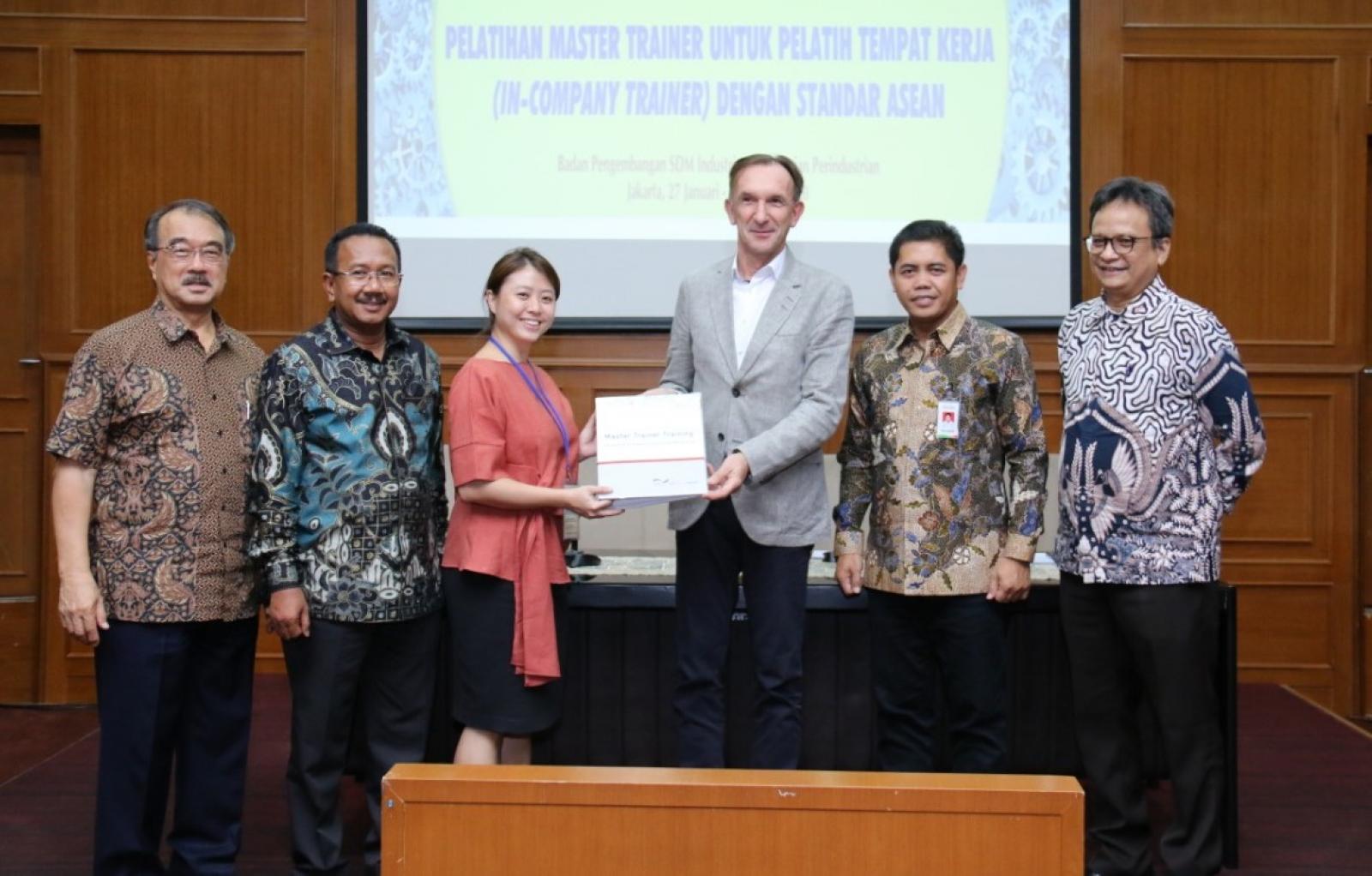 JAKARTA - The Ministry of Industry is teaming up with Deutsche Gesselschaft für Internationale Zusammenarbeit (GIZ) or the German International Cooperation Association, the Indonesia-Germany Economic Association (Ekonid), Industrie und Handeskammer (IHK) Trier or the German Chamber of Commerce and Industry, the Indonesian Chamber of Commerce and Industry (Kadin), the Central Java Chamber of Commerce and Industry Education and Training Agency, and the East Java Development Cooperation Agency (BKSP) to provide training for industrial senior and master trainers in Indonesia.
"Through training, we can learn from a developed economy like Germany that has successfully implemented vocational education with a double system. Over there, [vocational] graduates are equipped with skills that suit market needs and as such they go to employment immediately," said Head of the Ministry of Industry's Industrial Human Resource Development Agency Eko S.A. Cahyanto at the Opening of Senior and Master Trainer Training in Jakarta, Monday (27/1).
"This is a concrete result of the collaboration between the education sector and the industry sector."
The training programmes, said Mr Cahyanto, will equip instructors and workers with technical skills with teaching skills. Through the programmes, the ministry expects to produce more certified trainers to be employed in various industrial companies and vocational education providers.
"We hope participants of this training can implement their knowledge and skills and teach them to their colleagues. In addition, we hope to create training methods for instructors in vocational schools, both for students in work internships and teachers," concluded Mr Cahyanto. (MS)