BCA teams up with Modalku to reach MSMEs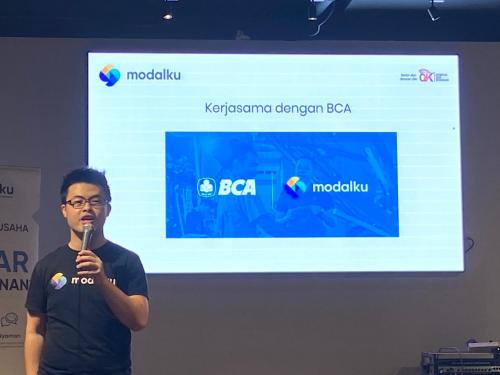 BBCA - PT. Bank Central Asia Tbk
Rp 31.300
JAKARTA - PT Bank Central Asia Tbk (BBCA) or BCA is partnering peer-to-peer (P2P) lending startup Modalku to channel loans to MSMEs.
Through the collaboration, Modalku connects MSMEs with BCA as the lender with a loan limit of Rp 2 billion per borrower. In addition, BCA has the final say in deciding on the worthiness of a prospective borrower, while the interest rate of each loan is set by Modalku.
"BCA has the right to choose which MSMEs to channel their funds to," said Modalku COO and co-founder Iwan Kurniawan at the launch of the startup's #SejutaMimpi (One Million Dreams) campaign at Kuningan City, South Jakarta on Wednesday (29/1).
"Modalku has an extraordinary system, a well-proven risk model, and a trusted platform. Thus, BCA is confident in their partnership with Modalku."
In addition to BCA, Mr Kurniawan added, Modalku also seeks to partner other banks to reach more MSMEs in Indonesia. So far, Modalku has collaborated with a number of rural banks to channel loans to MSMEs with a lack of access to major banks. (MS)