Modalku disburses over Rp 11 trillion in loans as of 2019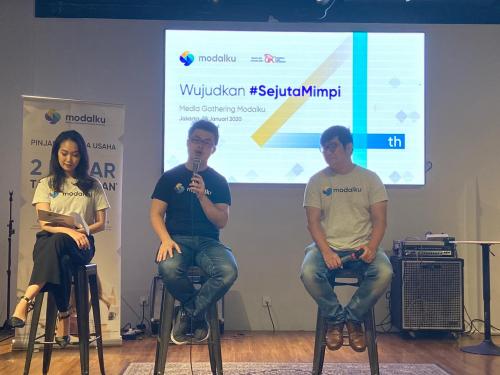 JAKARTA - Peer-to-peer (P2P) lending startup Modalku has disbursed over Rp 11 trillion in loans as of 2019.
In total, as of last year Modalku has served over 1.4 transactions involving MSMEs across Indonesia, Singapore, and Malaysia.
"We provide working capital and invoice financing services. We are involved with numerous sectors, but as you can see our focus is primarily on the service and e-commerce sectors," said Modalku Head of Public Relations Ariani R. Hadioetomo at the launch of the company's #SejutaMimpi (One Million Dreams) campaign at Kuningan City, South Jakarta on Wednesday (29/1).
"In addition, we are also collaborating with various partners, and [in 2019] we launched products that are tailored to the needs of our borrowers."
For 2020, Modalku COO and co-founder Iwan Kurniawan added, the startup will focus on market penetration and improving the quality of its services, without specifying a fixed loan disbursement target.
"We hope that there will be many more MSMEs that will gain financing access and experience the positive impact of Modalku's solutions," said Mr Kurniawan. (MS)